Best Tracks of 2012: Bob Mould's "Star Machine"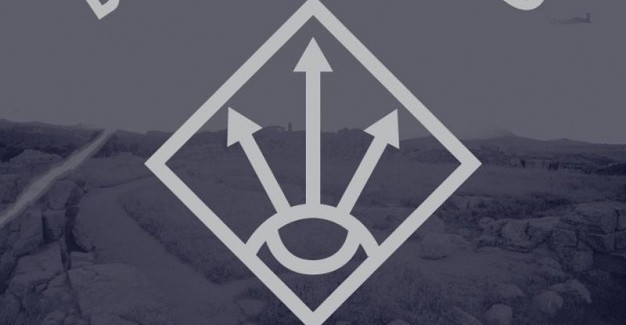 After reading Husker Du frontman Bob Mould's tell-all tome, See a Little Light: the Trail of Rage and Melody, I got the impression of a man who had, at long last, cast aside the baggage of his early life and reached a basic level of contentment. The title of his latest album, Silver Age, does indeed seem to indicate that the notoriously angst-ridden songwriter has entered a new phase of his life and career. However, anyone looking for a mellower Mould to emerge on his new LP is in for a surprise.
Review: "Stoned & Starving" From Parquet Courts' Light Up Gold
The opening track, "Star Machine," is one of the most immediately-infectious, anthemic compositions to emerge from Mould in years. It is 1990s to the core, with soft-loud dynamics, a Pixie-esque bass line, and vast reservoirs of inspired angst that would do Cobain and Paul Westerberg proud. Technically, "Star Machine" does not constitute a huge creative leap forward for Mould, who effectively mined the same formula with 1992's Copper Blue, especially on such memorable tracks as "If I Can't Change Your Mind." But the result feels so fresh, vital, and immediate that it hardly feels like repetition.
The lyrics undoubtedly lend the song much of its power. When Mould sings with apocalyptic force that "the star machine is coming down on you," one cannot help but look with pity at X-Factor and American Idol contestants exclaiming that their 15 seconds of fame is the culmination of their life's ambitions. Or then again, maybe he's just referring more broadly to the music establishment and/or press.
Q&A: Ben Gibbard of Death Cab for Cutie
Or perhaps his lyrics are a paean to the anti-rockstars who, in the early 1990s, sold their souls (and perhaps alternative rock) to the corporate music world and went on to lose everything. Or maybe he's drawing on personal experience; Mould briefly flirted with fame in the late 1980s, appearing for an interview and performance with Husker Du on the Joan Rivers Show. The simple, yet ambiguous lyrics of "Star Machine" lend themselves to an endless number of interpretations, and perhaps there is a grain of the songwriter's artistic intention in all of them.
Despite coming across as a partial throwback to another era, the sheer force and visceral impact of "Star Machine" and Silver Age as a whole come across as  an urgent, sober reminder to a music world that seems to grow more obsessed with the trappings of celebrity and less concerned with the substance of its craft with each passing year.