The Stand Comedy Club and Restaurant Brings New Edge to New York City Comedy Scene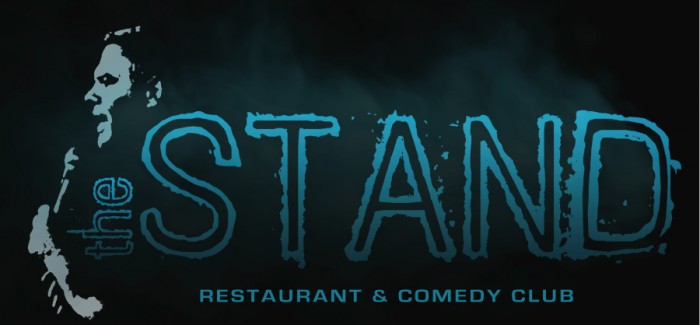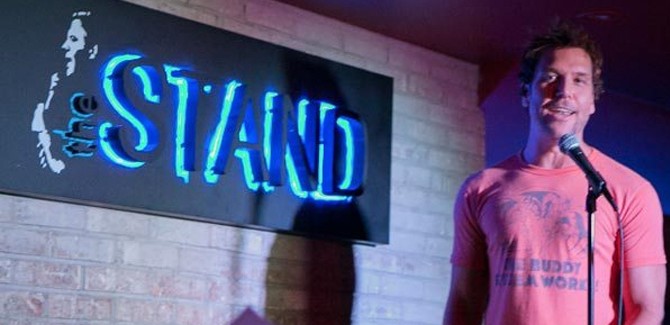 The Stand Comedy Club and Restaurant, located in the heart of Gramercy at 239 Third Avenue, may be a relatively new establishment, but it is the culmination of years worth of hard work on the part of some dedicated and talented individuals.
The Italia brothers, Paul and Cris, and their co-owners David Kimowitz and Patrick Milligan, are anything but green when it comes to launching enduring and innovative start-ups in the comedy business. Hailing from a diverse array of professional backgrounds, from real estate to comedy production, each owner brings something unique to the table.
At the same time, the four men share a unified vision of what they want their comedy club to be, and judging by their first foray into business together, it is a vision that fun-loving New Yorkers and stand-up comics alike share. Unlike most comedy clubs, The Stand not only supplies a steady diet of giggles, cackles and guffaws, but also features a classy menu with all manner of exotic drinks and mouth-watering meals.
To fulfill the latter requirements, Hell's Kitchen Chef Seth Levine is on hand to provide diners with the best possible culinary experience. Foodies looking to sample some of Upstairs at the Stand's most popular food and drinks can stop in for weekend brunches featuring such eclectic dishes as Belgian waffles served with cream cheese icing, cookie dough pancakes drizzled with hazelnut chocolate sauce, crab cakes, and Peking duck.
The owners of the Stand are determined to conquer the stereotypes associated with New York comedy clubs. "We wanted to get rid of the stigma around comedy clubs: that they're tourist traps, that they have terrible food and drinks. We really raise the standard here. We bring in top-notch performers, and the quality of our menu can match up to any restaurant,"says Paul Italia. Some of the biggest names to perform at the Stand so far include Colin Quinn, Jim Gaffigan, Dave Attell, Dane Cook and Judah Friedlander. The Stand is equally dedicated to promoting new talent, having featured performances from up-and-comers like Liz Miele, Nikki Glaser and Sara Schaefer.
The Stand Comedy Club News Years Bash Featuring Judah Friedlander
With all this to offer, the owners of the Stand are determined to become a fixture of the community, not just a tourist trap, as so many other comedy clubs are. "Although we are a destination place, our main concern is our immediate neighbors. We want to make them happy; we want them to become regulars here," explains Paul Italia. "We're always trying to do stuff for the community, and we hope that New Yorkers will visit our website and keep on top of everything we're doing." If A-list comics like Judah Friedlander, Yannis Papas and Big Jay Oakerson continue to perform at The Stand, it's highly likely that its owners' mission to build a local following will be a resounding success.
If you're wondering how a new comedy club can land so much A-list talent so quickly, that question can be answered in two words: Cringe Humor. You may not know the brand, but if you follow comedy at all, you're probably well-acquainted with its legacy of what Kimowitz calls "authentic, honest comedy." "I made it my mission to promote guys like Patrice O'Neil, Rich Voss, and Big Jay Oakerson, who were considered too edgy for the mainstream," recalls Milligan.  "This was in the days before social media, so I had a forum, I reviewed albums, I promoted shows, everything I could do to get the names out there."
Cringe Humor eventually progressed beyond its humble origins, snowballing into a prestigious production and management company, with Cris Italia lending his formidable talents to the effort. All they needed was a base of operations.
As fate would have it, Cris's brother Paul and David Kimowitz, fellow comedy enthusiasts working at a real estate firm in the Flatiron District, were able to line up the perfect location for the new club and restaurant. The two partners had always loved stand-up, but hadn't ventured into the business. Before long, they were full-fledged partners in The Stand.
With a prime location first discovered by Paul and David during their time in the real estate business and a network of comedy talent stretching throughout New York City and beyond, all that remained was for the owners of The Stand to find a chef worthy of their high culinary expectations.
"We're all foodies. We eat a lot and talk about food a lot. We enjoy New York and a part of the New York scene is good food and good drinks," Paul explains. "When we found this space, we thought it was an opportunity to bring New Yorkers what they love, which is a nice meal to go along with quality entertainment." Executive Chef Seth Levine  was the perfect man for the job. He has made it his mission to prepare a dining experience that stands on its own, rather than an overpriced afterthought designed to net a few extra bucks.
Upstairs at the Stand Comedy Club and Restaurants Serves up Weekend Brunch
Whether you're a longtime comedy enthusiast and/or comic fed up with shoddy venues that are only in it for the money or you're just looking for a classy, yet affordable place to grab some dinner, you're bound to get your money's worth at The Stand. Its owners are so confident in the quality of the experience that they don't charge the dreaded two-drink minimum that so many comedy clubs are known for.
"When you put a minimum on something, it just means it's not good enough to speak for itself," says Cris Italia. "The quality is so high here that you're missing out if you don't order something. The idea is that we don't need to force people to order good stuff and see great comics; they'll just do it on their own."