Music Monday: My Bloody Valentine – MBV – "Only Tomorrow" Review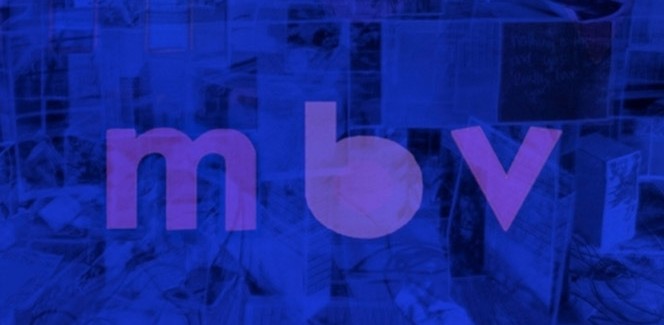 Originally published on indie shuffle
Twenty-two years after the release of My Bloody Valentine's Loveless, cited by critics as one of the finest albums of the 1990s, the band's new LP, humbly titled MBV, has finally arrived. Those expecting the band's songwriter, Kevin Shields, to single-handedly change the direction of music like he did in 1991 will be surprised to find that the album picks up pretty much where its predecessor left off. That's not to say it's by any means disappointing.
Aside from Colm O Ciosoig's jazzy drumbeat, the second track, "Only Tomorrow," could easily be a hidden gem from the Loveless sessions. The guitar work is vintage Shields: shimmering sheets of sound layered on top of each other and delivered at maximum volume. Meanwhile, Bilinda Butcher's singing has lost none of its enigmatic allure, occasionally cooing delicate melodies but for the most part serving as a textual counterpoint to Shield's guitar.
Guitar "noise" is commonplace in indie rock these days, but rarely is it produced with the meticulous attention to detail and sense of purpose in evidence here. What at first strikes the ear as static gradually reveals hidden melodies and textures, demanding the same careful attention on the part of the listener as Shields put into crafting the song. The fact that many artists, such as Grouper, have utilized a comparable approach, does nothing to detract from Shields' unparalleled craftsmanship.
"Only Tomorrow" does depart slightly from the My Bloody Valentine formula. First and foremost, it possesses a rawness that the composer did not allow himself on Loveless. For all Shields' meticulous attention to detail, this is a visceral, hard-hitting rock song, even allowing at one point for a sequence of notes that sounds suspiciously like a guitar solo. Yet, the submerged melodies and tones are still present for dedicated fans to unearth. If anything, this juxtaposition amplifies the contrast between formlessness and craft which lies at the heart of My Bloody Valentine's appeal.
It is clear listening to "Only Tomorrow" that Shields has not attempted the impossible task of topping the mythological Loveless. The track and the album it occupies serve as a refinement and organic progression of a landmark band's established sound, as opposed to a self-conscious reinvention of the wheel. For fans willing to set aside inflated expectations engendered by decades of waiting, this should be more than enough.
Check out the video below: