Kipsey's Restaurant Brings Fresh Comfort Food, Laid Back Atmosphere to Kips Bay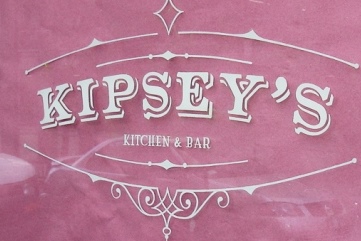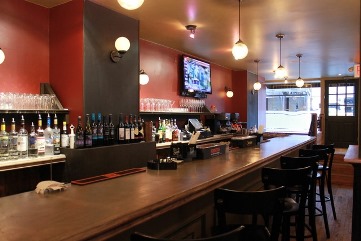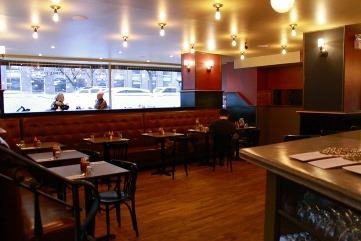 For a lot of new restaurants, trendy is the name of the game. "What kind of gimmick can we come up with to get a bunch of impressionable tourists off the street into our establishment?," you can almost imagine the owners saying as they buy property in the most fashionable neighborhood they can afford. This was not the case for Kipsey's, a new restaurant named after the Kips Bay neighborhood it calls home.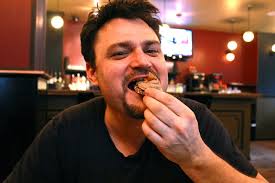 Arnan Magal, Kipsey's owner and chief architect, is a serial entrepreneur and restaurateur with decades of experience. Diners in New York are likely familiar with Peter's, which boasts delicious comfort food and multiple locations in Manhattan and Brooklyn. He prides himself on taking an organic approach to opening new establishments. "I don't have the concept first and then I look for the space," he explains. "I look for venues and I get inspired by the location and then I come up with a concept." The end result is restaurants that are marked by a sense of unpretentious authenticity.
Kipsey's, a casual yet elegant restaurant located at 438 2nd Ave between 24th and 25th Streets, offers a menu consisting of old-fashioned comfort foods, as well as a fully-stocked bar. Walking through the doors, one is struck by its laid back vibe and the diversity of its clientele. Although Kipsey's only opened recently, it feels like it's been around forever.
The restaurant's inviting atmosphere is all the more remarkable when one considers what it looked like a few short months ago. When Magal first viewed the space that would become his latest project, it was far from impressive. In Magal's characteristically blunt words, "It was a dump." Furthermore, the Kips Bay neighborhood, while by no means bereft of charm, is a residential area without much to offer tourists. In other words, it is not most established restaurateurs' idea of a prime location.
Nevertheless, Magal took an instant liking to the area. Furthermore, the space appealed to his refined sense of architecture. "I saw the potential right away. I liked the fact that it was a corner space. I liked the fact that it was big and spacious, so we wouldn't have to choose between ample dining space or a large kitchen." Whereas others likely would have passed over the space due to its dilapidation, like a sculptor surveying a lump of clay, Arnan Magal was inspired.
Our photos demonstrate the distinctive design and layout of Kipsey's better than any words can, but none of this would mean anything if the food was second rate. Fortunately, drawing on years of experience, Magal's seasoned chef, Dmitri Tertipis, devised a simple menu that nevertheless caters to a wide range of tastes.
"As soon as we found the space, we knew that we were going to be an extremely diverse restaurant," says Migal. "We wanted to attract people of all different ages and income levels. Our aim is to be a neighborhood restaurant, so we worked hard to come up with a straightforward, but diverse menu, as well as a very affordable one."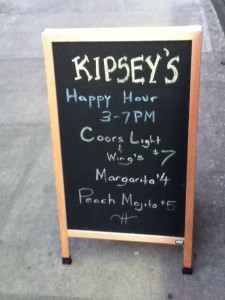 In a city where, all too often, restaurants charge high prices for sub-par food just because they can get away with it, Kipsey's is a breath of fresh air. One can purchase breakfast for $6 – $10, brunch for $10 – $15, lunch for $8 – $12 and dinner for $10 – $15.
These affordable prices do not denote a lack of quality. "One of our principle philosophies that we work very hard to stick to and follow is making everything from scratch. We try to outsource as little as possible. For example, we make our own bacon, a process that takes about a week between the curing and the salting. We make our own lox. We grind our own beef so we know exactly what goes in it. We bake everything from scratch. Everything from our hamburger buns to our challah bread is prepared every couple of hours in our bakery."
Kipsey's also offers a number of vegan and vegetarian options and a kids menu. You can view the full menu here.
So far, the response to Kipsey's has been overwhelmingly positive. "The neighborhood has been a real pleasure," Magal gushes. "This is the first time we have both a sense of neighborhood and very friendly people that care about us and want us to succeed." If this trend continues, Kipsey's should be a beloved fixture of the Kip's Bay neighborhood for years to come.