Indie Rock Review: Above The Fold Band – Deep End of Down – "Press On" Review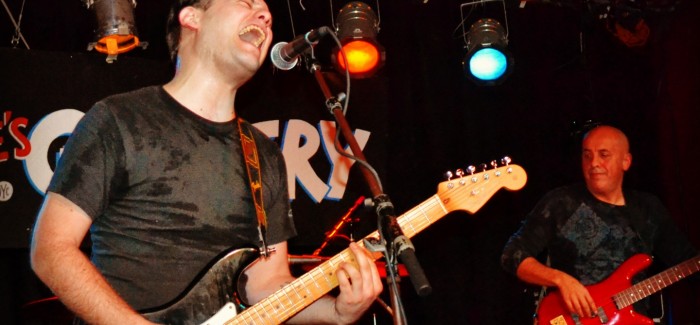 Originally published on indieshuffle
In an album loaded with angst and heartache, "Press On" provides a much-needed dose of unrestrained optimism.
From its opening drum roll to its final chorus, this standout track exudes positive energy, suggesting that for all the sorrows chronicled throughout Above the Fold's debut album, Deep End of Down, guitarist/vocalist Sean Gibson sees a light at the end of the tunnel.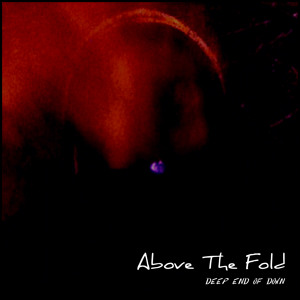 The song's lyrics are sentimental, but in a genuine, unpretentious way. The biggest attractions, however, are the instrumentals. Although other tracks on the album are flashier, it is clear even in the comparatively subdued "Press On" that Above the Fold's musicians are of exceptionally high caliber. Gibson plays with a funky jangle (yes, that is a contradiction) that is equal parts Jimi Hendrixand Peter Buck of R.E.M. Bassist Jerry Curatolo emphasizes the funky side of the equation, unobtrusively channeling the band's classic rock flavor.
Despite their clear influences, Above the Fold possess an unmistakable style of their own. For instance, towards the end of "Press On," the band segues into an unexpected instrumental break. It would be inappropriate to call it a solo, since it also serves as a showcase for Gibson and drummer Mike Lidh.
Much has been written about the rejuvenating quality of music. "Press On" is the kind of track that will not only boost your spirits, but have you coming back to it again and again. Ultimately, this infectious track demonstrates that solid pop hooks, skillful yet unobtrusive musicianship, and all-around solid songcraft can go a long way towards helping you follow Gibson's timeless advice. "Press On," indeed, at least until the promising new band that is Above the Fold comes out with a new album.
Check out a live version of "Press On" from Above the Fold's concert at Arlene's Grocery