With Dry Aged Steaks and Mediterranean Delicacies, Parea Prime Restaurant Offers Best of Two Mouth-Watering Worlds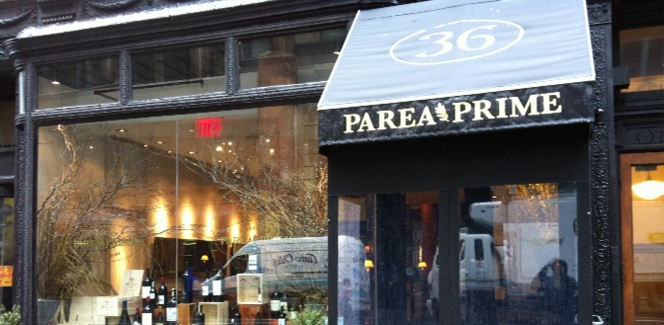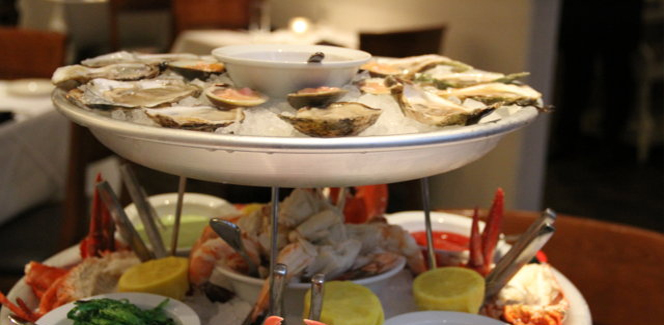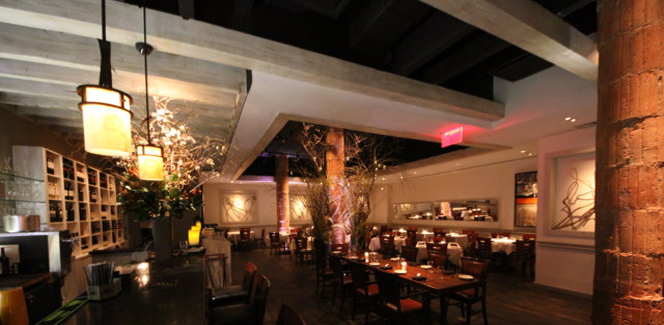 On February 6th Parea Prime was born. Located at 36 East 20thth Street, the reinvention of New York City restaurant Parea Bistro constitutes an attempt by its management to transition into the world of fine dining. 'Prime' is for the first-class service and dry aged steaks, straight from the coffers of Pat LaFrieda. Its menu notes that they are hand selected and aged for a minimum of 28 days in his Himalayan salt room. The Greek word "Parea" speaks to the Mediterranean selections available from appetizers to desserts. It also perfectly captures the restaurant's atmosphere: "a gathering of friends sharing experiences, philosophies and fine wines."
Jean Christophe Villard, the general manager of Parea Prime, is a man of obvious experience. He calls himself the French chef who brought the art of presentation to American fine dining. In his interview he acknowledged the difficulties of opening a steakhouse: "When I worked in a steakhouse in 1998, there were 40 steakhouses. Now, in 2013, there are 200. Why open a steakhouse now? You need to offer something unique."
For Parea Prime, that "something" is the Greek cuisine that has followed it across a series of reinventions. Many of the popular selections from Parea Bistro, Parea Prime's more casual predecessor, are available on the new menu. The rest of it reflects this restaurant's new formula for a quality fine dining experience: a seafood appetizer, maybe some oysters from the raw bar, paired with a white wine, and a steak entrée paired with a red.
We recommend that you order a spread sampler ($15), served with warm pita, to snack on while you wait. The tzatziki sauce is a standard combination of Greek yogurt, cucumbers and garlic. The other three spreads, melitzanosalata, taramas, and htipiti, are more inspired (baby eggplant with feta, caviar and spicy feta, respectively).
As an appetizer, we do not just recommend but insist that you order the Spanish day boat grilled octopus ($18). It was generously served, moist and tender. The braising was particularly well done. Diced bell peppers and thin onion slices beautifully accentuated the natural flavor of the octopus, as well as the piquant flavor of the red wine and vinegar it was braised in. Overall, this dish was phenomenal.
For the main course, we were served the porter house steak ($47 per person) with two sides ($8 each), creamed spinach and German hash browns. Both of the sides were excellent; the creamed spinach was perfectly smooth and the hash browns had a golden crust with a moist interior. Both of them lacked common imperfections such as greasiness or wateriness. The porter house steak was served in slices atop a steaming metal tray with one edge lifted onto an upturned plate so that the steak juices pooled together down at the opposite edge, close to the diner. Villard boasted that the restaurant's broilers go from 0 to 450 degrees in matter of seconds in order to ensure maximum retention of the beef's natural flavor and juices. Put simply, the restaurant's broilers do their job well.
Parea Prime raises the bar for fine dining with its diligent service, elegant atmosphere and food, from appetizer to main course to dessert.
Villard was a talented schmoozer but did not attempt to craft illusory images; on the issue of prices he stated that Parea Prime will "make you forget you're spending money." This, I think, does not do the restaurant enough justice; there are dozens of sub-par restaurants in New York City where you can order a $50 steak, but here, you get what you paid for and beyond.
Parea Prime also avoids the error of serving as if quantity and quality are mutually exclusive. Most importantly, Parea Prime's combination of exquisite Greek cuisine and steaks from notable storerooms make for a superb fine-dining experience that should not be missed.