Flatiron/23rd Street Partnership Hosts Annual Meeting for 2013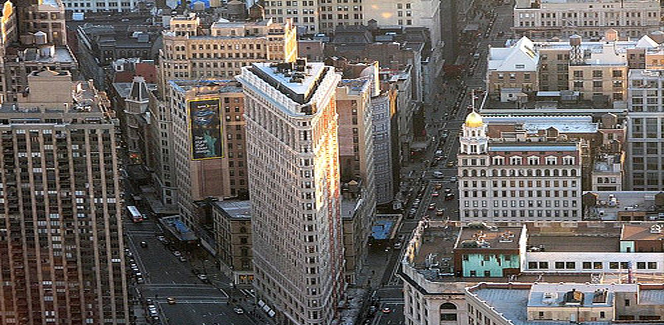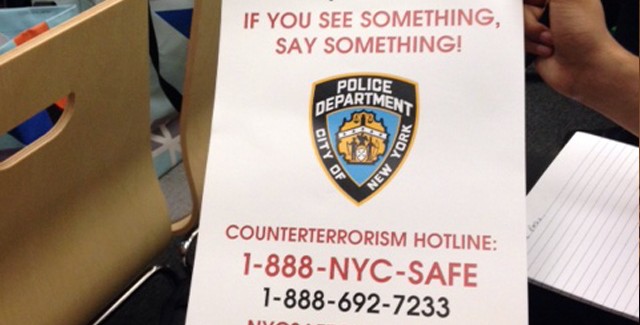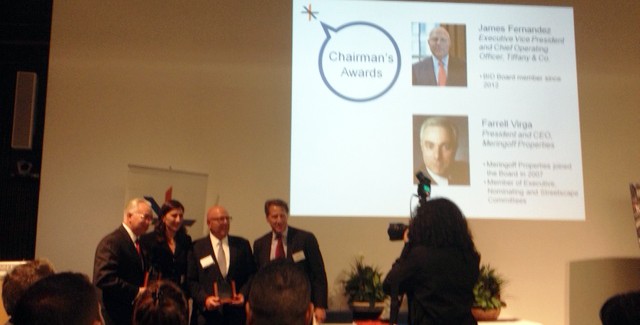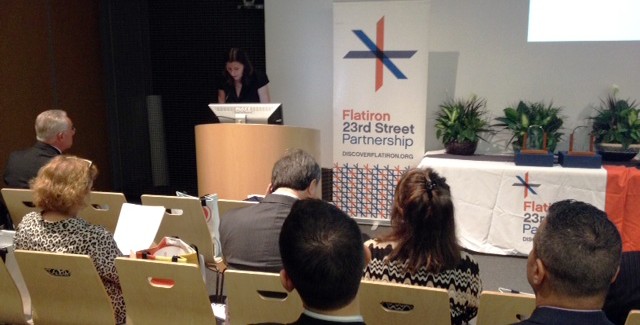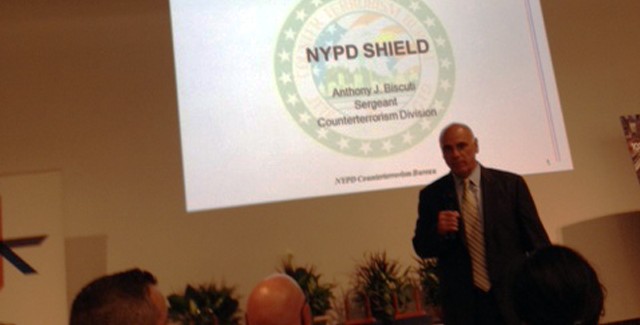 On

June 13, 2013

http://www.flatironhotnews.com
By Korvin Vicente & the Flatiron Hot! News Editorial Staff
Last Monday evening, members of the Flatiron/23rd Street Partnership Business Improvement District (BID) convened for their sixth annual meeting at the Town Hall space on the second floor of Grey Group, 200 Fifth Avenue, at 23rd Street. The partnership is a non-profit organization formed by property owners, business leaders, and others with a stake in the Flatiron District. It is one of 67 BIDs throughout New York City and its focus is on community improvements and economic development, and with a FY2013 approved budget of over $2 million, its impact on the Flatiron District is clear.
Nowhere is the BID's influence more apparent than at the Flatiron Public Plazas on Broadway between 21st and 24th Streets. Consistently popular destinations, the Public Plazas have been maintained by the BID since their creation in August 2008 by the NYC Department of Transportation (DOT). The project is said to create safer conditions for pedestrians and cyclists alike. According to the Flatiron BID, additional pedestrian space, new crosswalks and bike lanes and simplified traffic patterns "knit the neighborhood together and provide a more enjoyable experience for those who live, work, do business in, and visit the area."
On Monday evening DOT was recognized for its work in creating the Flatiron Public Plazas with the BID's Partnership Award. Urban Pathways, a nonprofit human services agency that works with the homeless community in Flatiron, was recognized with an Outstanding Service Award. In partnership with the BID, Urban Pathways provides a two-person team of social workers who patrol the District and assess the needs of individuals living without shelter. In FY13 alone, 423 men and women were contacted by the BID's outreach team; housing and treatment programs referrals led to 44 placements – 25% in permanent housing and 75% at a safe haven or drop-in center.
In line with the BID's focus on community improvement and economic development, the focal point of the night was a special presentation by Sergeant Anthony Biscuti of the NYPD Counterterrorism Division. Sergeant Biscuti formally introduced and encouraged Flatiron community leaders to familiarize themselves with the NYPD SHIELD initiative, an umbrella program meant to coordinate the efforts of both public and private security activities. In particular, the program seeks to partner with private sector security managers and business leaders with the goal of protecting New York City from terrorist threats.
As such, SHIELD offers its members free counterterrorism training services and seminars, and acts as an information-sharing platform as well. These services include, among others, building assessments to ensure critical infrastructure protection and a course on identifying suspicious packages in the mail. Calling attention to some of the most popular programs, Sergeant Biscuti named an Active Shooter Best Practices seminar and cites the public's elevated concerns since the Newtown, CT school shooting and the Boston Marathon bombings.
SHIELD members also gain access to email alerts ranging from major incidents and evacuations citywide to transit and traffic issues, among a variety of other exclusive benefits.
During his presentation, however, Sergeant Biscuti emphasized that the program is a two-way street. Per their "If you see something, say something" campaign, the NYPD relies on NYC area residents to be their eyes and ears. The sergeant stressed that Flatiron District business owners know the area better than anyone, and in a post- 9/11 world "it is everybody's job to keep the city safe."
Currently SHIELD boasts over 12,000 members representing approximately 2,400 organizations in all 50 U.S. states and 16 different countries.