"Keep Calm and Stache On" – Gem Hotels' Annual Summer Party Rocks at their Chelsea Rooftop Event Venue!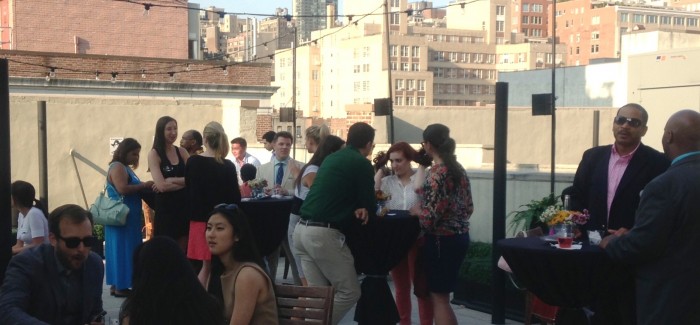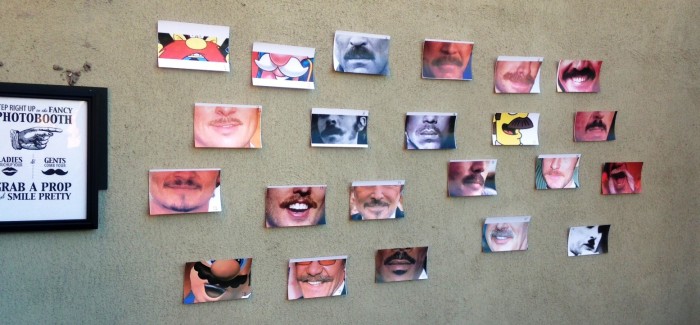 By Sade Jones, Tod Shapiro, and the Flatiron Hot! News Editorial Staff
NYC Seminar and Conference Center's business partner, The Gem Hotels, hosted their annual summer event last Thursday at the Gem Hotel Chelsea on 22nd Street and 8th Avenue.  The Gem Hotel brand is a premier collection of boutique hotels in Manhattan. The hotel has three locations, Gem Soho, Gem Chelsea and the Wyndham Garden Chelsea West. The Gem Hotel was awarded Best Boutique Hotel in NYC by CitySearch NYC and ranked as one of the Top Ten Boutique Hotels in NYC by The Guardian UK. This year's theme was "party like a gentleman". The mustaches were contoured, the food was sizzling and the drinks were chilled and waiting for the attendees on the Gem Hotel Chelsea rooftop. The coordinator, Valerie Cruz, and the Gem Hotel staff warmly greeted all the attendees at the door with a mustache nametag and a raffle ticket.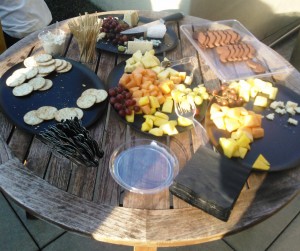 Business owners and employees from the Flatiron District joined together for this event, including staff from the NYC Seminar and Conference Center, Yodle, Chelsea Piers, the Center for Jewish History and many others. There was a full bar and a variety of hors d'oeuvres including an assortment of meatballs, fruit, veggies, salad, crackers, cheese and delicious mustache- shaped cookies.  There were plenty of mustache decorations as well as a mustache-themed photo booth and a "guess who" mustache game. Prizes included a one-night stay at the Gem Hotel, a complimentary brunch at The Foragers, and even tickets to a baseball game. Not only were the weather and festivities amazing but the décor, the amenities and the atmosphere were as well.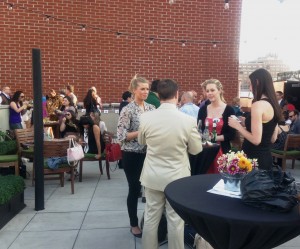 The NYCSCC's Flatiron Hot! News Blog editorial staff, and its hardy interns, were in attendance at the party.  All agreed that the open bar, delicious finger foods,  to say nothing of the panoramic views of the nearby Chelsea skyline made the evening. Most certainly, the Gem Hotel Chelsea is an ideal venue for any corporate groups looking to party the night away!