Artists in a New Era: Tenement Street Workshop
In an age when conventional theatrical groups are struggling to stay afloat, there is one artist collective that refuses to throw in the towel. Tenement Street Workshop began in 2008 as an artist collective consisting of three teenaged friends who were passionate about producing new theater. John MacDonald, Haley Rawson, and Patrick Cervantes Letterii created the non-profit organization at the startlingly young age of 16, and quickly began producing theatrical works in rented spaces throughout the city. Since then, the three friends have steadily grown their organization into something special–an artist collective dedicated to producing New Media on both coasts of the continental United States.
Recently, I had a chance to sit down with John as he dropped some knowledge on how to stay afloat in an economy that makes producing art a somewhat daunting task.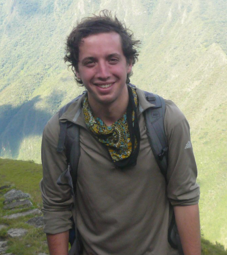 So how did you get started with all of this? When I was 16, all I wanted to do was hang out and play ball.
"We did do all that stuff, too! But we always wanted to produce shows–we would write shows and stories all the time. We just felt like we could do it so we decided to give it a shot. We first started out as a theatrical group–we had to go through some things and learn along the way. I mean, picture yourself at 16 trying to rent spaces in the city to put on shows. It wasn't that easy. Our first show was in a small apartment with a makeshift stage where people had to go up a couple of floors to come check it out. But people showed up and it was cool. And we realized we could do this."
You guys put on shows in L.A., also; how have you steadily grown while theatrical companies are constantly failing?

"Well, we kind of became a New Media group because everything is changing. When you make yourself diverse, do more than one thing, you can keep going when one thing doesn't seem to be working. Like, we still do theater and we all love putting on shows, but we also put our content online. We have a bunch of things on Vimeo and all of these sites that allow you to put content out. As more people see our stuff, more people come out to the shows and festivals and contribute and have a great time. It's a lot of fun."
Tell me more about the Snowball Festival. I understand it's the biggest thing you guys do.
"Yeah, it's something we try to do twice a year–once in the winter and once in the summer. People come out and view our work and we showcase some other people's work. It's just a lot of fun. Every year more people show up so it's really cool."
At the end of the Festival, do you ever stop and marvel at what you have been able to accomplish? I mean, if it was me, it would be almost surreal.
"Every time. Not just for the festival–for every show we put on. At the end of it, me, Patrick, and Haley kind of hate each other because of all the hell we just put each other through, but we had a great time. People had a great time. We were able to do what we set out to do. We told our stories and people told theirs; it was all worth it."
And do you finance it all through the tickets sold?
"The tickets help for some of it but a lot of it comes from us, grants and things like that. If you really want to do something, you'll find a way to do it. It's not as hard as some people make it seem. I mean, we've only had to go to Kickstarter once. The money is out there. People want to support things like this. At the end of the day, you've just gotta make it happen."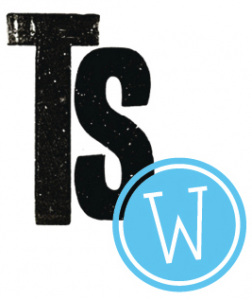 Tenement Street Workshop has been making it happen–constantly. The group has put out a number of plays, concerts, screenings and readings, and as they continue to transition from theater to New Media, they have taken to the Web to put on an ongoing series, Bodega. They are still working on a number of projects. For more, you can check out their site.
If you're interested in seeing some of their works, head on over to their Vimeo page.
For any up and coming groups like Tenement Street Workshop, according to John, the key to thriving is diversity. And from here, it looks like he's onto something. The group is taking a break for the rest of the summer, but we'll be sure to let you know when their next festival is scheduled.
For anyone looking to rent space to shoot a film or put on a screening, make sure to check out the affordable spaces in the New York Seminar and Conference Center in the Flatiron District.