Top 7 Restaurant Week Destinations in the Flatiron District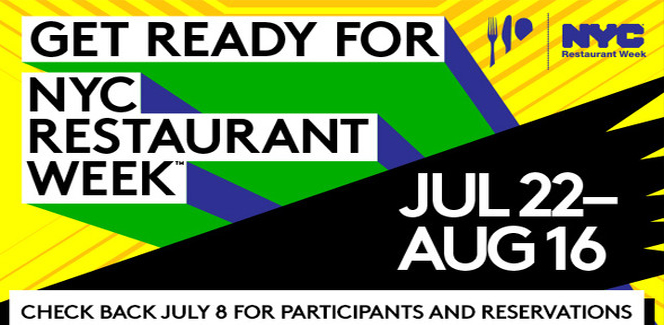 On

July 17, 2013

http://www.flatironhotnews.com
By William Chen
Ah, Restaurant Week. We tip our hats to a week of indulgence for culinary connoisseurs, foodies, and the oh-so-many tempted-taste-bud skeptics of our modern dining colony. While it doesn't provoke the same hyped-up fanaticism of Shark Week, Restaurant Week will be in our hearts as we take a little bite of the American Dream in Chelsea's Flatiron District.
For those who have not yet experienced the gluttonous sensation of Restaurant Week, it is a 1-2 week event where mid- to upper-scale restaurants offer 3-course meals for what one would usually pay for an entree. It grants the opportunity for those who ordinarily cannot afford luxuriously crafted meals to expand their dining horizons and experience some of New York City's top chefs.
This year, Restaurant Week runs from July 22 to August 16. Flatiron Hot! News has compiled a list of seven choice restaurants in the district for you to try. For your choice of table, reserve as soon as possible.
And without further ado (in no particular order), The Top 7 Restaurant Week Destinations in the Flatiron District.
1. a Voce: 41 Madison Ave.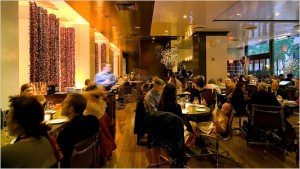 A Voce boasts a contemporary take on Italian cuisine, turning regional fish and meats into beautifully prepared dishes.Includes a superb wine list. Outdoor seating is available during the summer, making it a choice destination for lunch.
Restaurant Week Menu. (Lunch Only)
2. Black Duck: 122 E 28th St.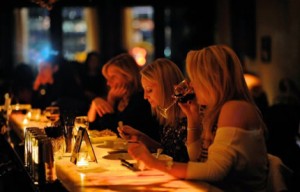 This little gem, connected to the Park South Hotel, creates an intimate ambiance with its modest capacity  and live jazz from regional performers.
3. DUO: 72 Madison Ave.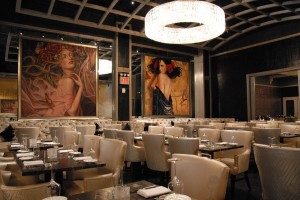 Duo creates masterful contemporary American dishes that bring a simple approach to common ingredients while delivering refined taste. Duo also exhibits a grand, chic and luxurious ambiance along with impeccable service.
4. Ilili Restaurant: 236 5th Ave.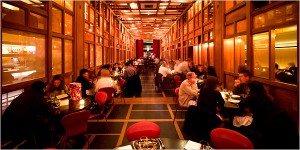 This Middle Eastern restaurant is not inexpensive. That being said, food is executed almost perfectly, achieving satisfaction even for those who do not particularly like Middle Eastern cuisine. The only real downside is that there are too many other people that also want to get a taste of it. If that's not enough to make you want to go, they are also serving a complimentary glass of rose wine with your dinner.
5. Blue Smoke: 116 E 27th St.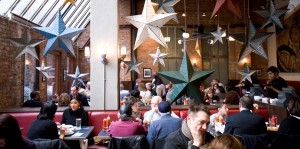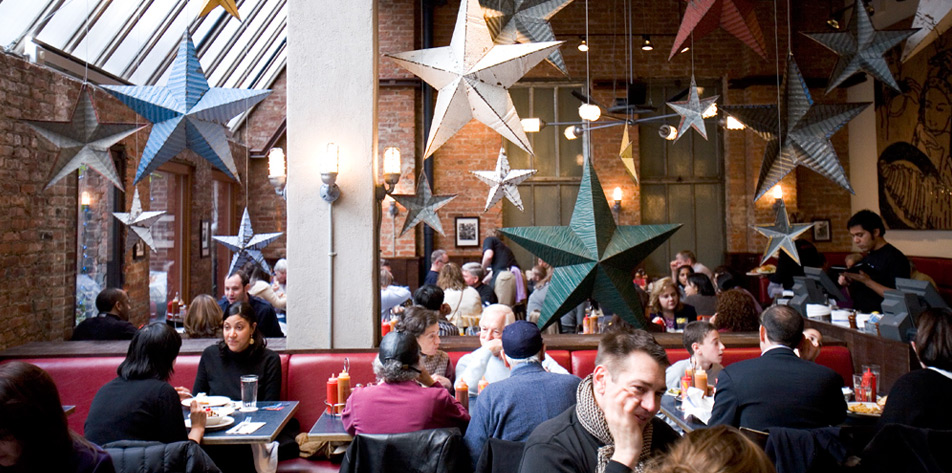 Another Danny Meyer establishment that does not disappoint. This time, it's barbeque, and it never fails to satisfy. Despite the fact that it's a bbq joint, it possesses a classier atmosphere than most  and reservations are recommended.
Restaurant Week menu not yet available
6. PERIYALI – 35 W. 20th St.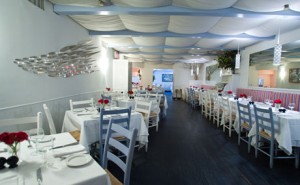 A longstanding establishment that has been consistently successful in both food and service. Their cuisine incorporates both traditional Greek flavors as well as innovative creations. Periyali is a calm and quiet Greek oasis that stands in contrast to  the hectic neighborhood.
Restaurant Week menu not yet available
7. PRANNA  – 79 Madison Ave.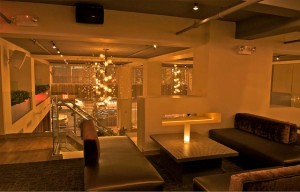 Pranna is one of those hip and chic restaurants that has an afternoon club scene for those day drinkers. It boasts a South Asian cuisine which includes both Thai and Indian influences and luxurious decor that suggest a 5-star hotel.