Flatiron Hot! Foodie: Fairway Debuts for Chelsea/Flatiron – Another Choice for Local Residents and Businesses Looking for Great Food!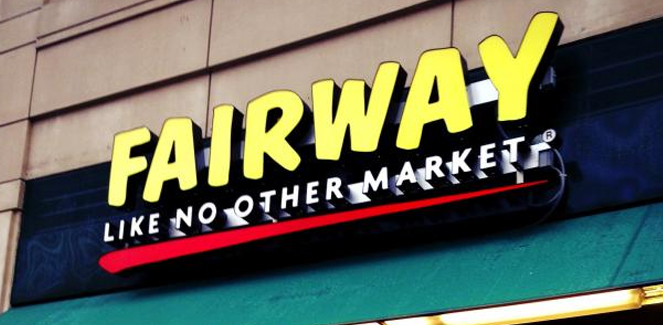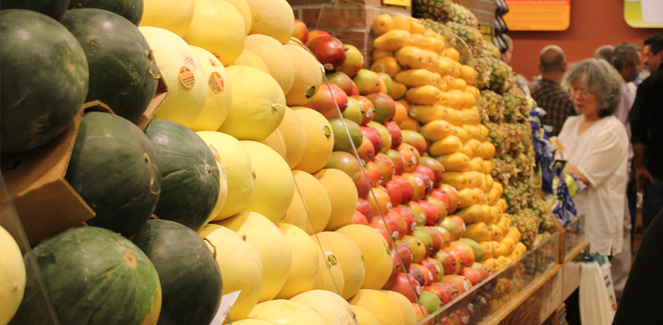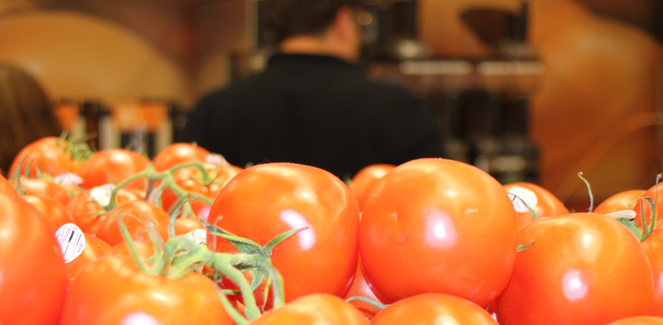 By Sade Jones, Racquel Waite, Jessamyn Meneghin and the NYCSCC Flatiron Hot! Editorial Staff
Flatiron Hot! News sent out its intrepid group of summer interns to get the scoop on the latest addition to Chelsea/Flatiron's growing selection of food and shopping alternatives – as if Trader Joe's, Whole Foods and Gristedes were not enough of a choice for NYCSCC's immediate vicinity, we now have the incomparable Fairway, and its great selection of gourmet and regular staple foods. So, take it away, interns …
[slideshow_deploy id='2768′]
… The rumors are true! Fairway Market celebrated the grand opening of their fifth Manhattan location yesterday on 6th Avenue, between 25th and 26th Streets, just around the corner from NYC Seminar and Conference Center. Fairway prides itself on being a grocery chain "like no other market." For those of you not familiar with the brand, Fairway Market is a premier traditional grocery store that specializes in unique and high quality food at affordable costs. In June 2011, Fairway won the Real Estate Board of New York's (REBNY) 2010 Retail Deal of the Year Award for "Deal that Most Benefits Manhattan." At one of America's best specialty food retailers, customers can easily access their favorite foods and even stumble upon some new ones.
Before the ceremony began, the line at the entrance extended around the market and continued down 26th Street. Waiting customers were warmly greeted by Fairway employees offering free bottled water and tasty pastries that were baked to perfection. The grand opening began with a number of short speeches by Fairway executives as well as City Council and Assembly members. People from near and far gathered around the building, anticipating the cutting of the ribbon. Even Manhattan Borough President candidate Jessica Lappin came out and showed her support for the new Fairway Market. A few passersby stopped and gazed in awe at the length of the line. Some of them asked out loud, "All this for a grocery store?" I guess that shows just how spectacular this market is!
The ribbon was cut and customers proceeded to enter the vibrant market. Once customers walked into the store, they were courteously greeted by Fairway employees. The atmosphere filled with shrieks of excitement and chatter. One first noticed the vast variety of large vegetables and ripe shiny fruits which were neatly stacked one upon the other. The fruit and vegetable aisles were a kaleidoscope of colors. Consumers briskly walked around the busy market critiquing food items and taking in the sweet aroma of fresh coffee beans, baked goods and an assortment of fine cheeses. The seafood and deli sections were exquisite and offered many different types of fish and meat from which to choose. Although it is Fariway's smallest store, this location has everything one could ask for from a market…literally!
Despite Fairway Market's rapid growth, the excellent quality has not suffered. Fairway Market offers an assortment of organic and natural food, gluten free, deli and Kosher options, baked goods, specialty items and classic grocery selections. Fairway Chelsea is open daily from 8:00AM until 11:00PM. They offer store to door service for a small fee; customers can come in and pick out what they like and have Fairway employees take it to their home. Fairway Market also provides catering services with delicious food for an amazingly low price.