Free Seminar Series in Flatiron: Jump-Start Your Web Marketing with Google Analytics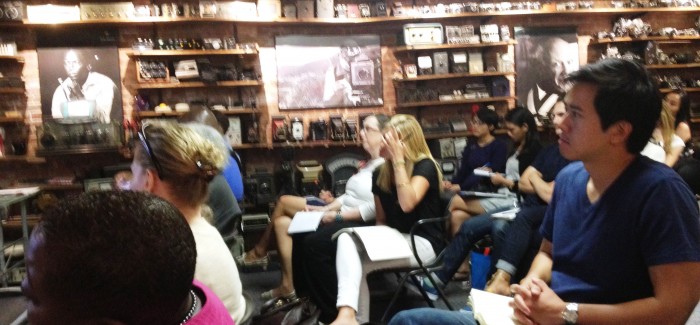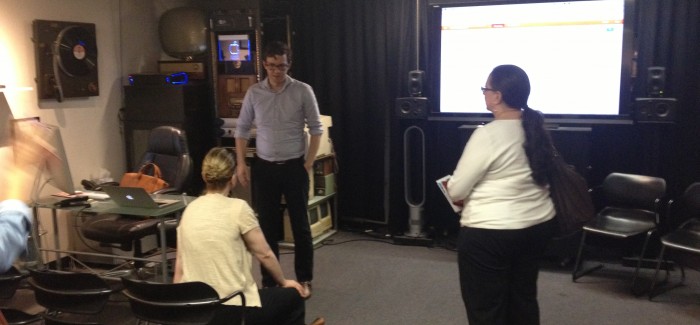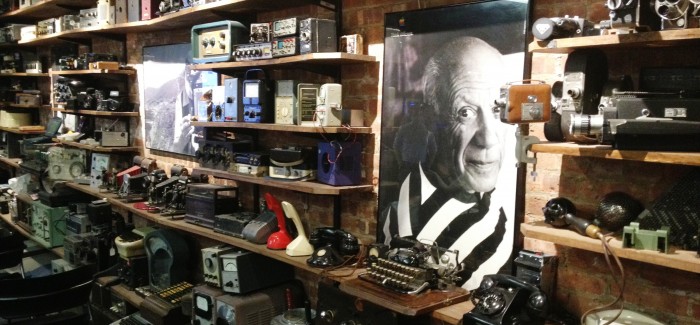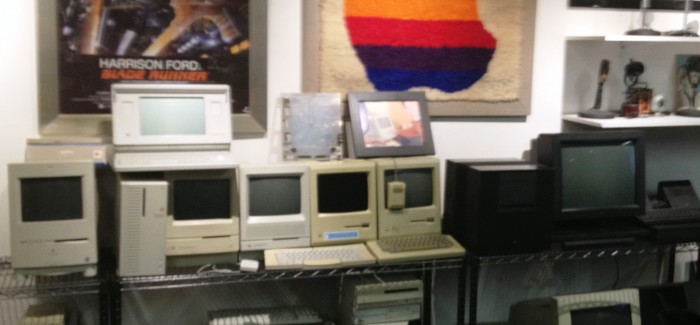 By Tod Shapiro and the Flatiron Hot News! Editorial Staff
The NYCSCC Flatiron Hot! News staff peaked in and got a taste of the last of the excellent series of free seminars sponsored by the Flatiron 23rd Street Partnership and given by our favorite local tech training company, General Assembly. For local companies interested in fine-tuning their web and social media marketing efforts, this was a home run! General Assembly's own director of social media and marketing, Dustin Coates, gave a quick overview for the generalists in the audience on how to make use of the Google Analytics tools that Google provides, free of charge for the most part, to those whose websites are embedded with the correct enabling code.
Once that magical code is in place for the so-called "Classic Analytics," webmasters or even lay persons with no special coding skills can get detailed statistics about who, where, and what is coming to their website through the magic of Javascript and individual "User Interaction." According to Dustin, one can drill down and identify exactly what pages have recorded the most activity, how many pages have been viewed on the site, and even what browser and operating system (mobile, desktop) have been used by the visitors. One can see the geographic origin of the visits, as well as how many different pages visitors looked at and how long they remained on the site. A plethora of easy-to-interpret pie, column, and line charts are readily available to help give the raw data a graphical and user-friendly face. And, webmasters can even determine how the visitors ended up on the site – whether from the major search engines (Google, Bing, Yahoo), social media referrals (Facebook, Twitter), or hyper-local indexes of various types – real cool stuff!
Dustin did a terrific job of identifying the technical jargon used in connection with Google Analytics, freely discussing the concept of "clicks," "page impressions," and "bounce rate." One came away with a firm understanding of the concept of "organic" as compared to "paid" search results, and their contribution to a website's relative traffic and activity. Justin organized his talk around an incredibly useful "guided tour" of the major Google Analytics subpages, giving a veritable cornucopia of helpful tips and short-cuts for viewing the data, things the casual user would never have guessed. Bravo, Dustin! For those who would like to get a quick overview of what it was all about, click here to see the handout and notes for the free public seminar.
The Free Seminar Series, which normally takes place on the open public plazas right by Madison Square and the Flatiron Building, was driven inside by inclement weather, and took place in the training and seminar space of local Apple retailer TekServe. The Seminar Room – well attended with over 30 participants – was decorated with Mac paraphernalia and classic audio and video brickbats that gave the proceedings a special flavor. Where else could one hear about the latest Google wizardry and at the same time see vintage and original Apple Macs, Newtons, Ibooks – even an original Apple Lisa? This was an event to remember.
Special thanks to the 23rd Street Flatiron Partnership and General Assembly for their efforts this year. We can't wait to see what's in prospect for next year! To enjoy a quick video overview of the proceedings, see below.