Kellogg's Promotes ToGo Breakfast Shake Outside Madison Square Park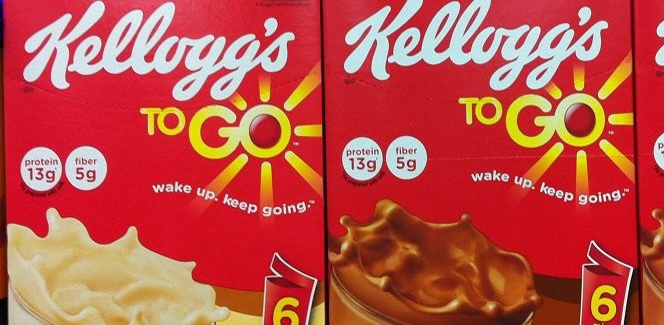 The 23rd Street public plaza seems to be the hot spot for promotional events in the Flatiron District, so much so that even Tony the Tiger wants in on the action.
Well, O.K., maybe not the big feline himself. But Kellogg's, the company responsible for such eternal wonders as Frosted Flakes, Pop-Tarts and Pringles, has indeed set up shop outside Madison Square Park to promote its new breakfast shake, To Go.
A breakfast for those who don't have time for breakfast (at least that's the slogan we'd pick), it's easy to see how the concoction might be habit-forming for harried New Yorkers with barely a moment to breathe in the morning. Although, if you ask us, it's a lot more entertaining to watch people fail at wolfing down cereal while they walk to work, spilled milk and all.