5 Affordable Restaurants in the Flatiron District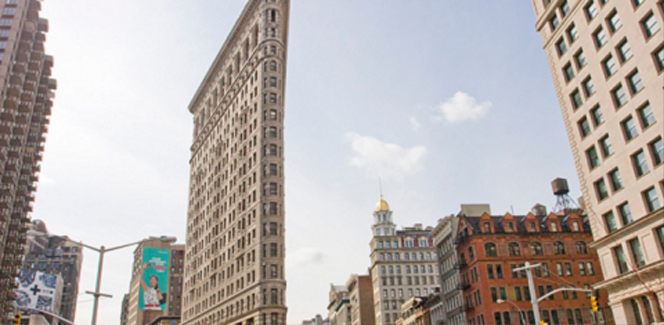 Edited and Compiled by the NYCSCC Flatiron Hot! Editorial Staff
It's difficult to pick just one positive aspect to Flatiron, a neighborhood equally loved for work and play, but the majority of people praise this little area of New York City for its exquisite food options. From the most high-end of eateries to astounding food trucks, there is an inexhaustible selection of cuisine within Flatiron.
Whether you're renting conference space at NYC Seminar and Conference Center (Flatiron Hot! News' Sponsor) on a temporary basis, or you find yourself regularly in the neighborhood for seminars, do not miss out on these top five affordable Flatiron restaurants.
They're all just a quick walk away from the NYCSCC Chelsea Center:
Hill Country Chicken: A real slice of Southern cooking just steps from the Flatiron Building, Hill Country Chicken specializes in fried chicken, fresh-cut fries, and homemade pies. It's among the best Texas-style home cooking you'll find in NYC.
Eisenberg's Sandwich Shop: No list would be complete without the legendary Eisenberg's, a sandwich shop that has been "raising New York's cholesterol" since 1929. This old school deli boasts some of the best hot pastrami sandwiches around. Eat-in or take-out, both options are equally delicious.
Mizu Sushi: Flatiron's own Japanese and Thai fusion restaurant, Mizu Sushi delights the senses with an assortment sushi rolls, with an Asian fusion twist, along with noodle entrées and bento!
Grimaldi's Pizza: Among New York City's most famous coal-fired pizzerias, Grimaldi's delivers a pizza like no other. Devour the famous crispy crust and discover why Zagat voted Grimaldi's New York's Best Pizza.
Tiffin Wallah: A delight to both vegetarians and Indian cuisine lovers, Tiffin Wallah delivers to hungry locals throughout Flatiron. Try a soup, salad, or flavorful vegetarian curry for a shockingly affordable lunch.
These five restaurants are just minutes away from NYCSCC, and the majority of them even offer delivery. Have an affordably filling lunch as you go about your business! For more information on local culinary sites or to speak to a member of the team about conference space rentals in NYC, visit NYC Seminar and Conference Center online or call (646) 336-4455 today.