Basketball Takes Over Madison Square Park and Flatiron – NBA Opening Night!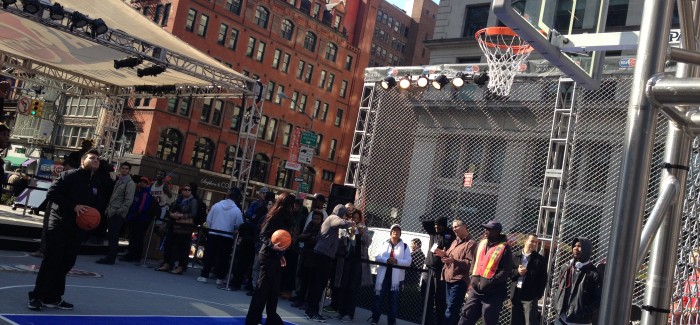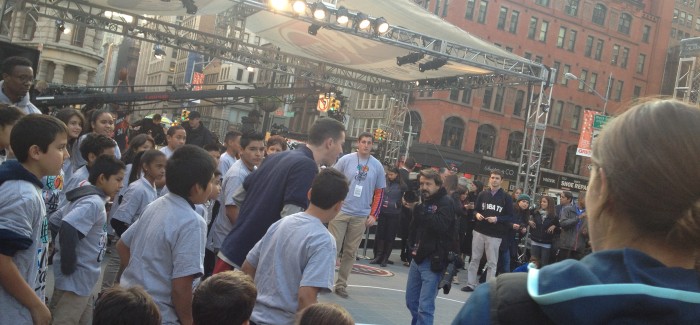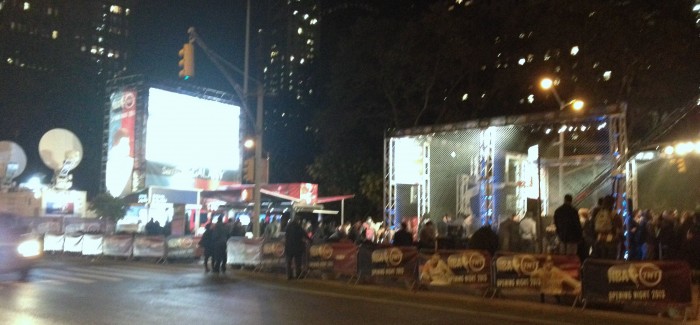 By Tod Shapiro, Eric Shapiro and the Flatiron Hot! News Editorial Staff
Could it really be a basketball court right in front of the Flatiron Building that appears before the eyes of a casual early morning commuter? Yes, it is! NBA Opening Night is here, and NBA and TNT are promoting the action right in our own neighborhood with a cornucopia of fun hoop events for hard-court fanatics. The Flatiron Hot! News sent a couple of its staff down to the park to check out the action. TNT had a DJ and hoops coach running area kids through some dribbling and foul shooting drills by the park and everybody was having a great time. Hard to believe that this is the same park where we had a tennis court just last month celebrating Wimbledon! Seems like our 'hood is the perfect spot to celebrate the coming fall season for the Knicks and Nets. Rumor has it that some of the stars themselves may have stopped by – the Brooklyn Nets "Knight in Armour" was already in evidence!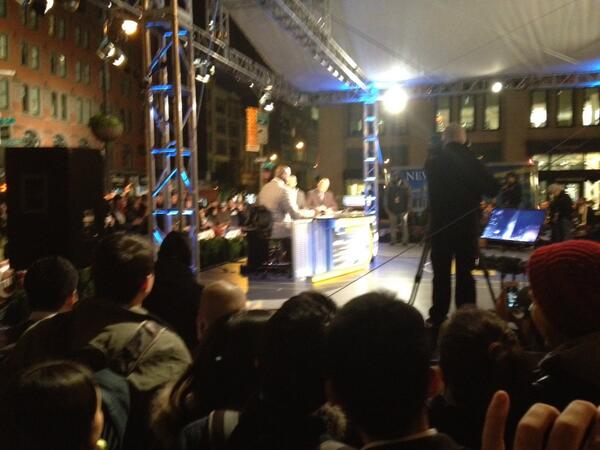 Update: Shaq has arrived! He was at the podium as of 9 PM Tuesday night