Lin Yan's "Flora Sutra L = T + V" Exhibit Comes to Flatiron Prow Art Space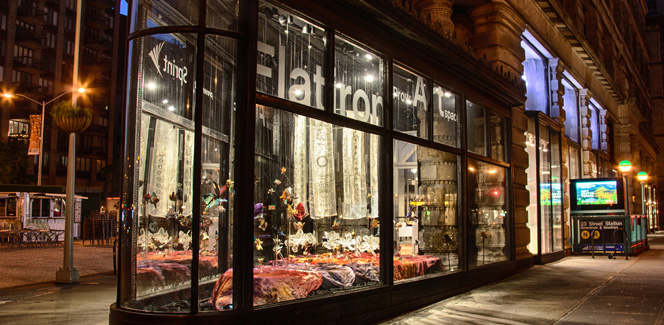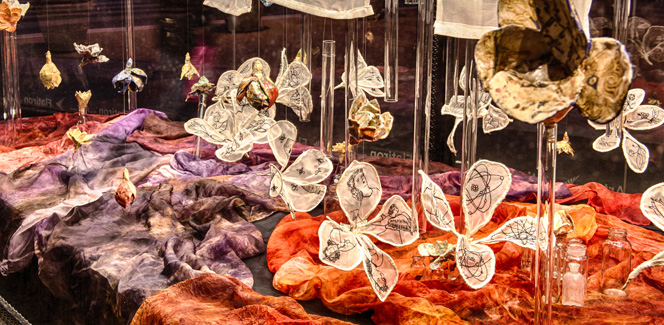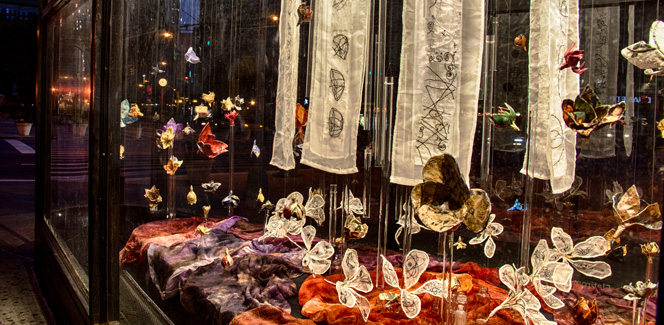 Video by Tod Shapiro, all photos from website of the Cheryl McGinnis Gallery
What's in a lotus? With her meticulously crafted installation, Flora Sutra L = T + V, artist Lin Yan answers this question: quite a lot, maybe even the universe. Brought to the Flatiron District by way of the Cheryl McGinnis Gallery, Flora Sutra is the latest in a series of exhibits to be displayed at the Prow Art Space, situated at the base of the Flatiron Building.
The exhibit consists of embroidered strips of fabric suspended over a bed of lotus flowers. The strips of cloth, each associated with one flower and emblazoned with various images, are meant to convey multiple dimensions of the universe. Tellingly, these images derive from both ancient and modern sources, underlining the hand of time as a thematic element.
Flora Sutra L = T + V is on display from November 2013 through January 2014. For more info, check out this article from cherylmcginnisgallery.com.