The Forty Part Motet at Cloisters Reveals Best of Music, Art from Medieval Times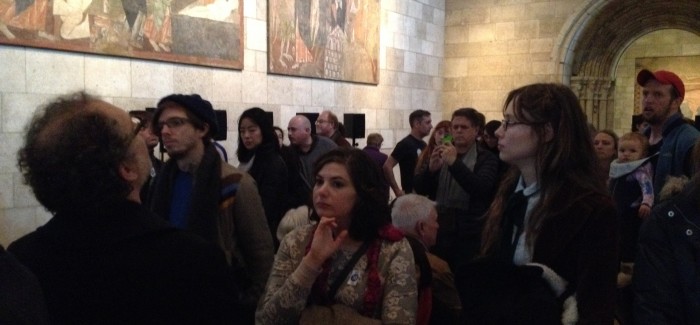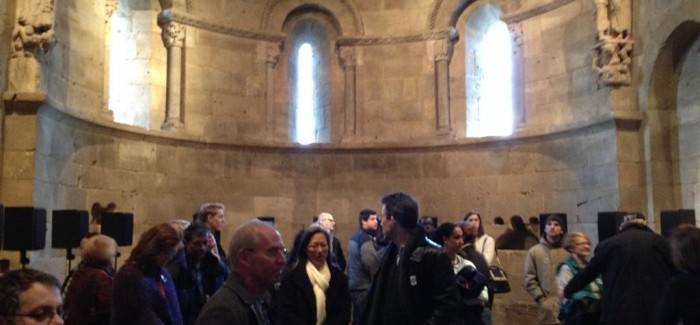 Fascinated by medieval art and architecture? If your answer is yes, you owe it to yourself to check out Cloisters Museum and Gardens. If your answer is no, you owe it to yourself to check out Cloisters Museum and Gardens. Whether you are well-versed in medieval art or not, a visit to the Cloisters, a branch of Metropolitan Museum of Art, is well worth it. Located at 99 Margaret Corbin Drive in Fort Tryon Park, overlooking the Hudson River, getting to the Cloisters is a bit of trek from the Flatiron District and Chelsea, but you will be glad you made it.
Upon arrival, the museum welcomes you with a panorama of artistic wonder rivaling that of any museum in New York City or Europe. The Cloisters showcases Gothic paintings, tapestry, architecture and sculpture in rooms that reflect the architecture of the time. If you visit before December 8th, you can check out the sound installation, the Forty Part Motet, the first ever display of contemporary art at the the Cloisters. The installation is a modern rendition of Tudor composer Thomas Tallis' piece, Spem in alium numquam habui (1556?/1573?), or "In No Other Is My Hope," arranged with aplomb by Janet Cardiff. Visitors are free to quietly traverse the Cloisters' Fuentidueña Chapel to take in the voice of each individual member of the choir, delivered in crystal-clear sound quality from 40 different speakers. Running for 14 minutes and consisting of bass, baritone, alto, tenor, and child soprano, the harmony is at once haunting and transcendent, with a hypnotic effect that explains its religious origins. The Cloisters might be out of the way, but its artistic splendors, visual and musical, merit a visit from any New Yorker with the slightest appreciation for art and its capacity to move.