Peoples Improv Theater Serves Up Free Comedy Show in Flatiron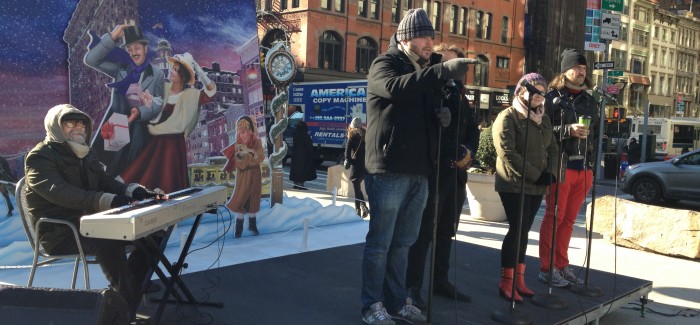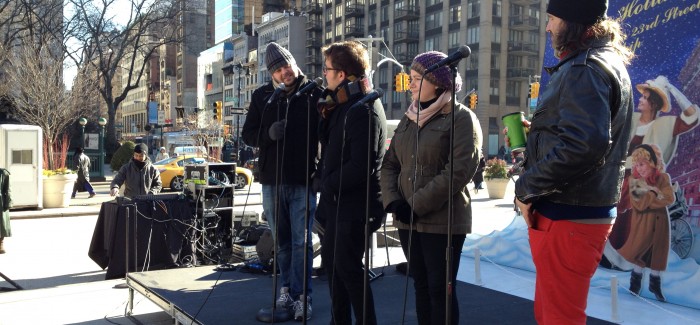 On December 13th, The Flatiron 23rd Street Partnership will give you another reason to yell "TGIF!" when the Peoples Improve Theater (PIT) delivers one of its famed comedy shows as part of the Partnership's 23 Days of Flatiron Cheer. As the latest in a series of holiday-themed events held in the Flatiron District, the PIT will perform from 12:00 – 1:00 PM at Flatiron Public Plaza North, right next to Madison Square Park. That's right – the show is during the day so you can still bar hop around the Flatiron after work!
In addition to hosting comedy shows seven nights a week, the People's Improv Theater, located at 123 East 24th Street, offers numerous classes on improv training, comedy writing, the comedy business and more. For further details, check the "About Page" of the theater's official website. You can also click here for a full list of PIT performers.
Thanks again to the Flatiron 23rd Street Partnership for helping make the holiday season a fun one for area residents and businesses. Click on the following link for some of the other upcoming holiday events: 8 Can't-Miss Holiday Events in the Flatiron District.
Here's some footage from this Friday's "Days of Cheer" Show, followed by some samples of what this great troupe is capable of from past performances!