Four Awesome Nightlife Venues to Check Out in the Flatiron District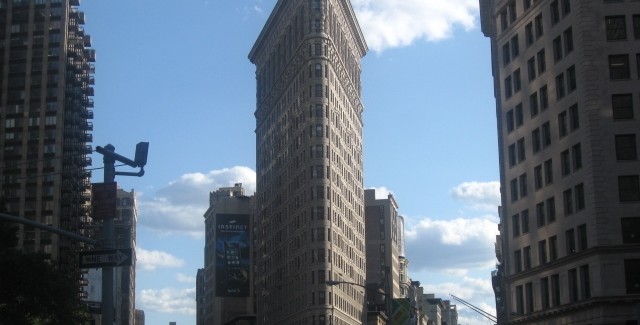 By Eric Shapiro and NYC Seminar Canter's Flatiron Hot! News Editorial Staff
The Flatiron District, once a dilapidated industrial area, has developed over the years into a trendy New York City neighborhood. Combined with Chelsea and Kips Bay, there are a mind-boggling number of venues for those looking for daytime activities and/or stellar nightlife. So many, in fact, that you might find it hard to choose. Movie theaters, restaurants, art galleries, comedy clubs, bars, you name it– the Flatiron District has it is all. Fortunately, Flatiron Hot! is on hand to offer a few suggestions. The list below is by no means exhaustive, but it should give you a general idea of your options. Check back frequently for more advice on how to take advantage of all the neighborhood has to offer.
AMC Loews Kips Bay 15: Given the cold weather, a warm, relaxing movie theater is the perfect place to find quality entertainment, especially with all the stellar films that have been released in recent weeks.
Flatiron Lounge: If you're looking for a quiet place with a rich history and reputation for fantastic drinks, the Flatiron Lounge is sure to please. Located just four blocks from the NYCSCC, this is a close, comfortable, and classy joint.
230-Fifth: Boasting both a beautiful lounge and a heated rooftop bar, 230-Fifth is an upscale, trendy location with delicious food, decadent drinks, and a majestic view of the city.
Metropolitan Room: Specializing in cabaret entertainment and located six blocks from the NYCSCC, the Metropolitan Room is the perfect spot to see a show, whether it be jazz, rock, or comedy.