5 Great Super Bowl Events in the Flatiron District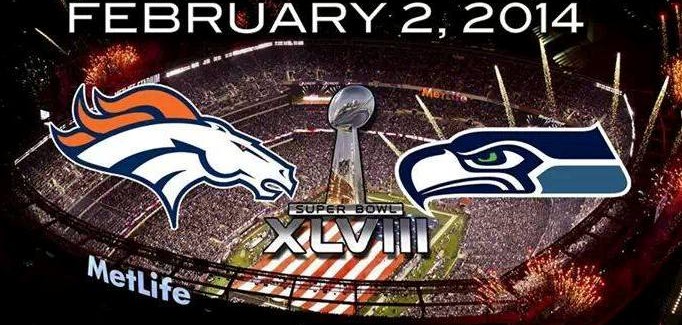 On Sunday, February 2nd, the Denver Broncos and the Seattle Seahawks will face off in what's certain to be a Super Bowl for the ages, as superstar Peyton Manning goes head to head with young gun Russell Wilson. Before you invite your friends over to trash your house in a state of drunken excitement, consider watching the game at these diverse Flatiron District venues. That way, you can focus on the game without the distractions of hosting a party. You can count on others to keep you and your friends supplied with all the snacks and drinks you need (and potentially break up fights). Best of all, you don't have clean up after the game. What's not to like?
230 Fifth
When: 6:00 PM – 11:00 PM
Where: 230 Fifth (230 Fifth Avenue)
Price: $35
 For only $35 per person, you and your entourage can enjoy an open bar (wine and beer only) and a variety of snacks including but not limited to chicken wings, nachos, mozzarella sticks and french fries. Plus, you can check out the rooftop lounge, which boasts an amazing view and fully-stocked bars. How many venues offer that?
Birreria at Eataly
When 5:30 PM – 10:30 PM
Where: Birreria at Eataly (200 Fifth Avenue)
Price: $100
Do you like Italian food with your football? If so, Birreria, located upstairs at Eataly's Flatiron District location, is hosting the perfect Super Bowl party for you. For $100, attendees can enjoy 5 hours of free Moretti beer, as well as free food from a choice of 13 different stations. Watch the game on 8 flat screen TVs arranged around the room so that you won't miss a second.
Slate
When: 12:00 PM – 4:00 AM
Where: Slate (54 West 21st Street)
Price: $25 – $5,000
You may think of Slate as a bit on the pricey side, but rest assured that its Super Bowl festivities offer a wide range of experiences for a variety of prices. With packages ranging from $25 to $5,000, you're bound to have a good time regardless of your budget, with an open bar and an embarrassment of snacks and refreshments. True to its name, Slate offers a virtually blank slate on which to carve your ideal Super Bowl experience.
The Storehouse
When: Sunday night
Where: The Storehouse (69 West 23rd Street)
Price: No cover
If you're looking for a relaxed, intimate, no-frills Super Bowl experience with all the basic essentials, the Storehouse is the place to be. In addition to paying no cover charge, you can take advantage of special deals on drinks and snacks. Storehouse food is all prepared on site and is far better than most mediocre bar food. The Storehouse is an old fashioned kind of bar for those who don't need to be plied with all sorts of special incentives to enjoy an event that should be based on love of football and the company of others to share in the excitement.