B Corps: The Conscience of Capitalism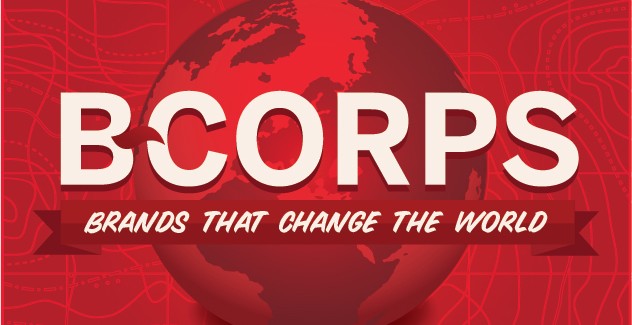 On

February 3, 2014

http://flatironhotnews.com
Business as we know it today may change forever in the coming decades, as companies take into account the impact of climate change. Many businesses big and small are beginning to see the dangers pollution and climate change pose to their bottom line.
These businesses have adjusted their business plans to combat the imminent threat of environmental catastrophe. With these new models, they seek to address the problems of pollution and climate change while simultaneously fulfilling their obligations to shareholders. The B Corporation has arrived, with massive implications for the business world.
B (for "Benefit") corporations are traditional for-profit companies with a green twist. B Corps strive to create a public benefit, a positive good or service for society and/or the environment.  Although, the company still operates for profit, it can declare a social benefit in its charter without the prospect of legal action from its shareholders. Where possible, B Corps operate in a greener, more environmentally friendly manner.
Internal organizational and managerial structures play as big a role in the B Corporation as environmental awareness. The rigid bureaucratic structures that have come to characterize large organizations are evolving into more organic, worker-oriented institutions. B Corps see employee happiness and community reinvestment as important priorities. As part of their efforts to make positive contributions to their communities and the environment, B Corps engage in such activities as donating a percentage of profits to charity, sponsoring community drives/clean ups and providing free services.
Today, there are more than 800 Certified B Corps from 27 countries and 60 industries. The list will continue to grow as more countries and states recognize B Incorporation. This begs the question of how to determine whether a company actually qualifies as green, or if it is merely trying to appear as green in order to take advantage of the benefits.
One of the largest "regulators" of B Corps is the nonprofit group B Labs. To maintain their B Corporation status, companies must pass the B Labs certification process, called B Certification.  B Corp certification attempts to be to sustainable business what LEED certification is to a green building or Fair Trade certification is to poultry. In order to be B Certified by B Labs, a company must meet rigorous standards of social and environmental performance, accountability, and transparency. Companies can take a free B impact assessment to gauge how "green" they are.  If certain standards are not met, companies can lose their legal status and B Corp title.
So what benefits does a B Corp enjoy? Aside from being responsible custodians of the environment and responsible employers, B Corps gain a marketing advantage.  Certified B Corps appeal to certain demographics that share similar priorities. Environmental consciousness is widespread throughout many of the biggest markets in the world and many consumers place great importance on being socially and environmentally responsible.
B Corps can also take advantage of numerous networking opportunities.  B Labs hosts seminars and classes across the country where B Corps can communicate with other B Corps and B Corp hopefuls on the challenges of enduring as a B Corporation. Ideas, tips, even business solutions can be exchanged within this network of companies. B Corps through their shared goals of environment improvement will seek the improvement and success of fellow B Corporations. Cooperation is just as important as competition.
B Labs and the creators of B Corporations hope to create a new business world where reckless search for profit is a thing of the past. No longer should profit be accounted for without the environment and the worker in mind. The movement is just beginning, but it could soon take off with fantastic returns for the environment.