Landscapes/Landschaft Conveys Spirit of New York at Flatiron Prow Art Space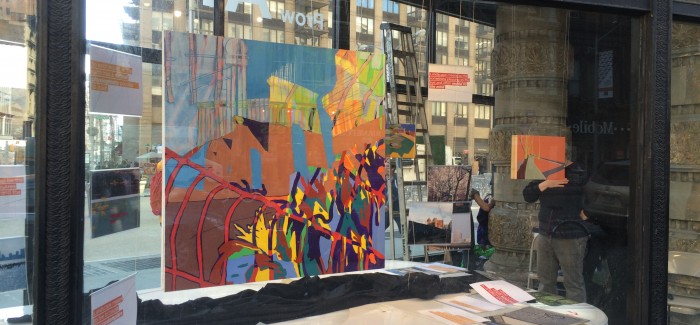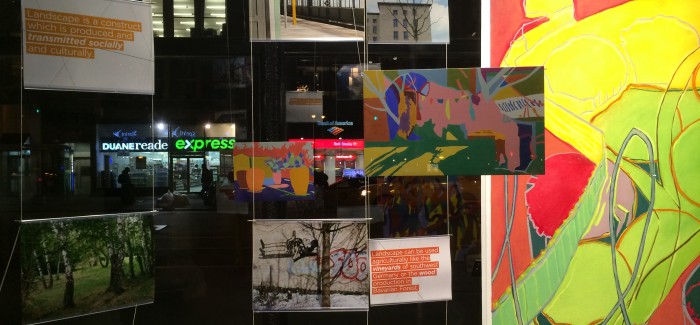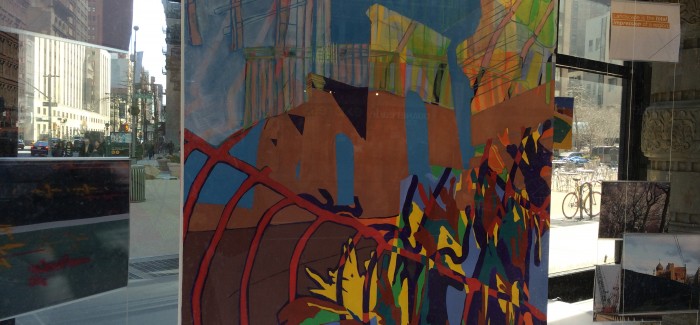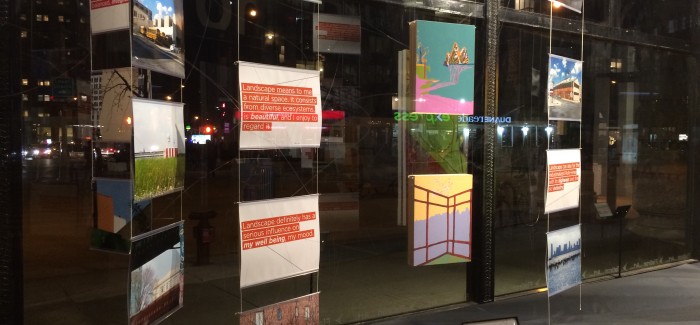 New York City is famous for its art museums, so what better way to expose this bounty of creativity than by displaying it in public for all pedestrians to see? The Sprint Flatiron Prow Art Space has been home to a diverse array of art installations, each one bringing something unique to the neighborhood. Past artists include Hu Bing (Shattered Debris), Lin Yan (Flora Sutra), Edward Hopper (Nighthawks), to name a few. An unveiling on the evening of March 22nd, curated by artist Cheryl McGinnis, heralded the arrival of the latest installment in what is quickly emerging as a beloved Flatiron tradition.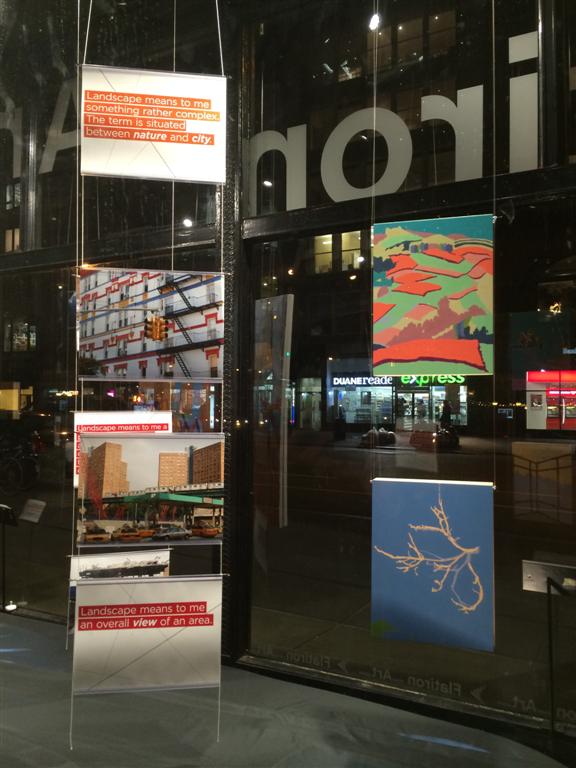 Madison Square Park Hosts Ivan Navarro Water Towers Installation
Stephanie Hightower and Dorothea Hokema are two experienced artists who have worked together extensively. "Landscape/Landschaft – Urban Planes and Fields" – the product of their latest collaboration – is an attempt to capture the distinctive and compelling "urban planes and fields" of New York City. A combination of representational and abstract influences meld to convey a vision both singular and dissonant. The overall effect of this aesthetic contradiction is disorienting, but somehow all the more authentic in its refusal to embrace one approach. A postmodern deconstruction engineered by artists who are clearly aware of tradition, "Landscape/Landschaft" provides yet another reason for New Yorkers to explore the Flatiron District (if we do say so ourselves).  Of course, the best way to judge is to see it yourself – right at the corner of 23rd Street and Broadway at the prow of the Flatiron Building itself!
What do you think of "Landscape/Landcraft?" Join the conversation on the Sprint Flatiron Prow Art Space Facebook Page