4 Flatiron Comedy Clubs That Will Leave You in Stitches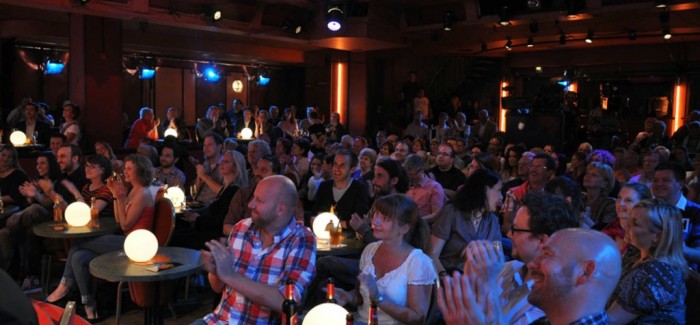 By the New York City Seminar and Conference Center's Flatiron Hot! News Editorial Staff
The Flatiron District offers an abundance of quality entertainment, whether you want to laugh, dine, or just have a good time. Comedy clubs are so numerous that it can be overwhelming to choose. Well, have no fear! Any one of the following venues will leave you in stitches.
People's Improv Theater: The club hosts a variety of improv troupes seven nights a week. It has a main stage, an underground stage, and a bar. It also offers classes for those interested in honing their comedic skills. Take a look at the schedule here.
Upright Citizens Brigade Theatre: Founded by heavy hitters like Amy Poehler and Matt Walsh in 1996, the UCB Theatre features notable comedy acts, performances, writing classes, and open mic nights. Many famous comedians have gotten their start at this 26th Street comedy club. Take a look at the schedule to enjoy an evening with comedy's next all-stars.
Magnet Theater: Featuring musical improv, sketch comedy, open mic sessions, and more, the Magnet Theater on 29th Street is a great place to enjoy a quality comedy show. The training center is located just one block away, where you can enjoy free shows from the theater's students. Check the schedule here.
Gotham Comedy Club: Shown on Comedy Central in the series Live at Gotham, and widely regarded as one of the best comedy clubs in New York City, Gotham features comedy's biggest names and memorable stand-up routines. Comics taking the stage within the next few weeks include Jim Breuer, Loni Love, and Bobcat Goldthwait. Visit the website for a full look at the schedule.