Birch Coffee: Community, Sustainability and a Great Cup o' Flatiron Joe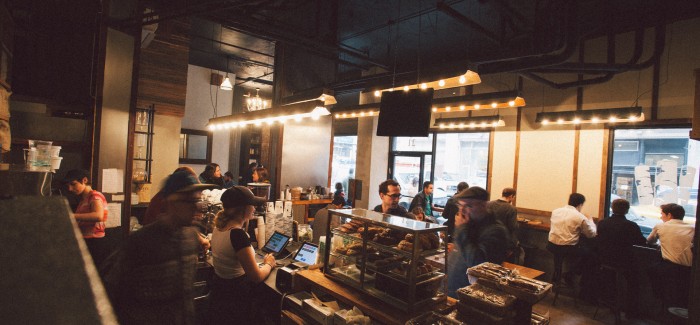 Birch Coffee is a coffee shop with a mission: to provide a unique, delicious, sustainable cup of coffee for anyone who walks through the door. On top of that, customers can choose from a variety of organic food offerings. Menus are varied and updated on a seasonal basis. With three locations, including one in the Flatiron District at 21 East 27th Street, Birch Coffee has become a fixture of New York City and our neighborhood.
At Birch Coffee, atmosphere and community are as important to owners Jeremy and Paul Lyman as their products. Catering is available as well, with spring and summer deliveries made on the environmentally-friendly, custom-made Birch Bicycle. Sustainability is a key part of the Birch Coffee business model.
 
How did you end up in the Flatiron District?
It was really serendipitous that we ended up in the Flatiron District. We had been looking on the Lower East Side and a location became available on 27th St. that we couldn't pass up. We quickly became part of the Flatiron community and got to know our neighbors who live and work in the area.
 
Where do you get your ingredients?
 
We roast our coffee locally but the weather conditions in NY don't really let us grow coffee here, so we import coffee from all over the world. We are currently sourcing coffee from Honduras, Guatemala, Kenya and Indonesia. We get our milk from a farm just up the Hudson River and we get the majority of our cheeses from farms in the Northeast.
 
How do you select blends?
 
We want to be an approachable coffee shop.  We want people to come in and have a good experience and not be intimidating, as specialty shops often can be. We have a variety of blends and single origin coffees that any coffee drinker can appreciate. Our coffee selections are based on seasonality.  It's like buying fruit and veggies when they are in season. Certain crops are better during certain seasons throughout the year and we stay on top of that so we can provide the freshest selection.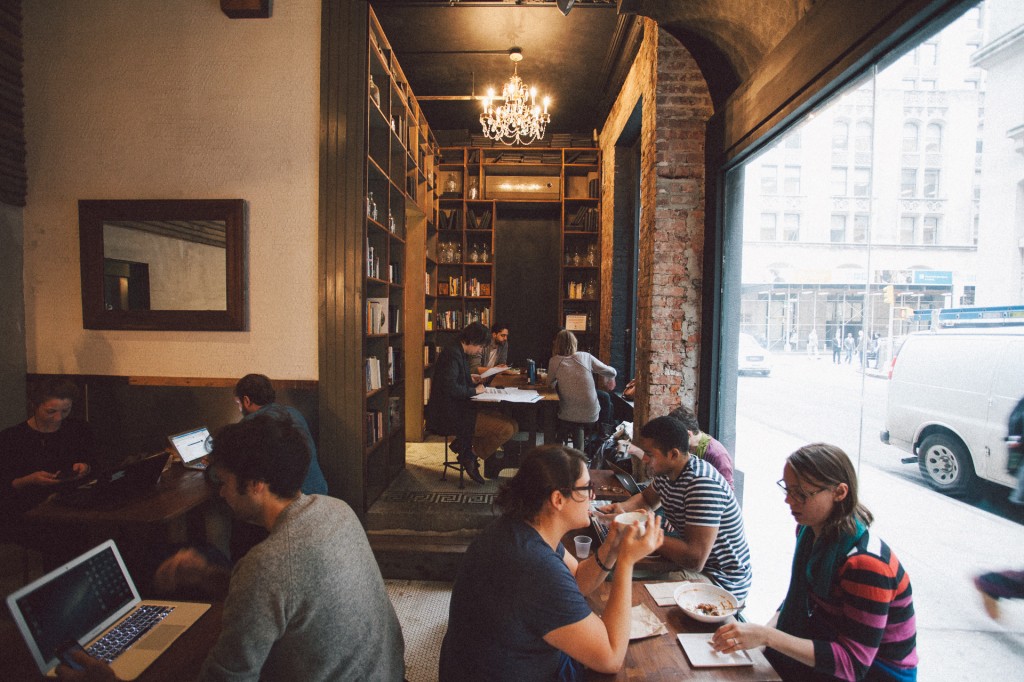 What are your most popular foods?
 
The classic cheddar, tomato and avocado grilled cheese is my personal favorite and is also a bestseller in the shop. Iced coffee season starts March 31 – we are well-known for our outstanding cold-brewed iced coffee. We take pride in every product we sell, from our salads and sandwiches to our freshly crafted coffee drinks.  If we see something doesn't perform well, we move on to something different.
 


 
How is your new flagship location different?
 
There are two major changes at the new flagship location. First, the flow of the shop. The line was was always jamming us up at the former location. Now the line moves more smoothly. Second, we added several more communal seats and introduced the Ignition Initiative, a series of conversation cards to build community in the shop. We strive to create a community and when people sit with someone they don't know, they're more likely to walk away meeting someone new. We want to foster the connections that can happen when you simply chat with your coffee shop neighbor. Customers place the cards on their table as conversation starters. Topics range from fun to philosophical, including "Ask Me About…" and "Tell Me About…" categories. Examples include: "Ask Me About…The last time I felt truly alive." and "Tell Me About…The one life-changing book I should read."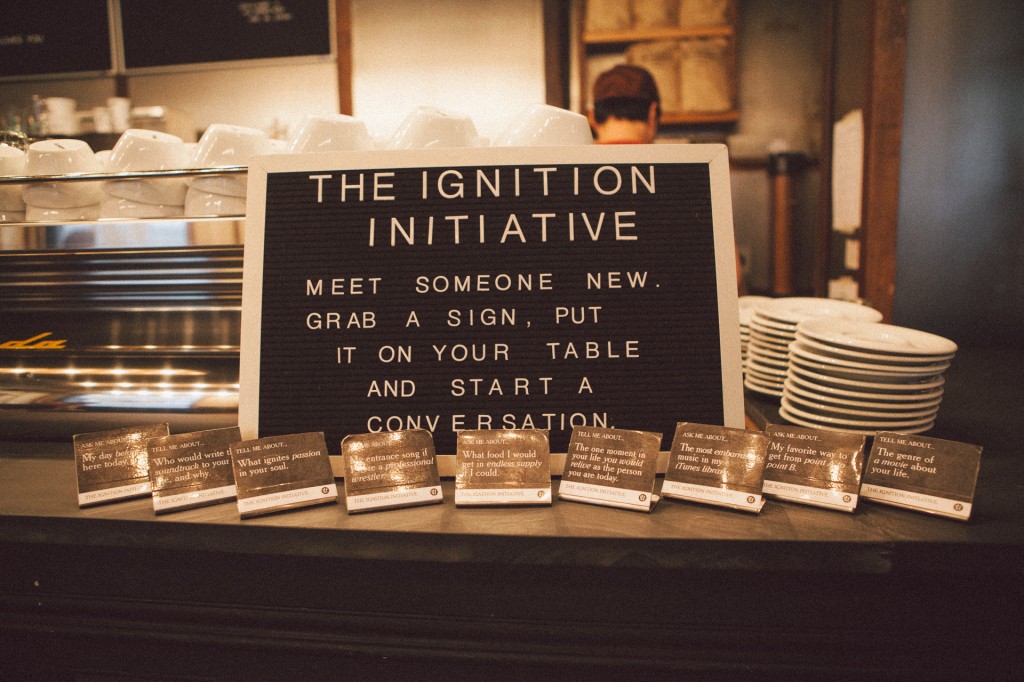 Why do you offer free books?
 
Who doesn't like free stuff?  We know we do. But, mainly, it goes beyond the free books. It's the "trust" of a library.  We encourage people to take books, but we also ask people to bring in old used books they've read so we have a nice selection.
 
Can you talk about your delivery and catering services?
 
We realized that we wanted to get our product in the hands of as many people as we could, especially those who wanted to order for their entire team or office. So we decided to start bottling our iced coffee in 64-ounce growlers. Since not everyone lives or works close to a Birch Coffee location, we decided it would be nice to have a fresh jug of iced coffee delivered every week on a custom-made Birch Bicycle during the spring and summer, where we pick up your empty bottle and drop off a new one. Our clients love it. We've grown from about 15 accounts to close to 100. That's a lot of peddling for our bike man, Anthony. Your first iced coffee jug delivery is $25 and each jug after that is $20.