Five Great Flatiron & Chelsea Art Galleries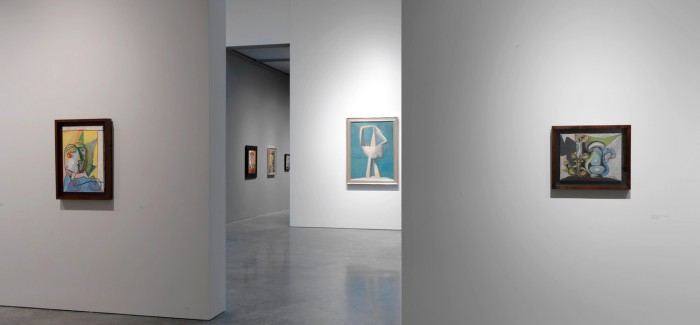 Chelsea contains more than 200 art galleries, making it a hub of culture, diversity, and inspiration.The Flatiron District boasts some choice options as well. If you're looking for a relaxing way to spend your time, visiting one of Chelsea's many art galleries will provide an aesthetically rewarding experience. Stop by one of these art galleries to take in the beauty and novelty of their works:
303 Gallery: Established by Lisa Spellman in 1984, 303 Gallery is located on West 24th Street and features a variety of artistic categories. From April 17th to May 31st, Dominique Gonzalez-Foerster's "Euqinimod and Costumes" exhibition will take place, which displays the artist's personal clothing and textiles to create narratives form the viewer. Visit the gallery online for more information.
Gagosian Gallery: Also located on W 24th Street, the gallery founded by Larry Gagosian in 1969 features paintings by Julian Schnabel, from April 17th to May 31st. The exhibition is titled "View of Dawn in the Tropics Paintings, 1989-1990," and will mark the first time the paintings will be shown in New York City. Visit the website to learn more.
The Kitchen: A nonprofit space located on West 19th Street, The Kitchen features work from both established and up-and-coming artists. Throughout the rest of this month, the gallery will showcase a variety performance that is guaranteed to amaze you.Visit The Kitchen online for more information.
David Zwirner: Since 1993, this 19th Street gallery has been representing more than 40 artists and estates. From now until May 31st, the gallery will be featuring the works of Michael Riedel in a collection called "Laws of Form." Until May 17th, the gallery will showcase multiple artists in its upper room. Visit the website for more information.
Mitchell-Innes & Nash: Showcasing both historical and modern artwork, this West 26th Street gallery will be featuring the works of both Leigh Ledare and Jay DeFeo over the next two months Both galleries will show works that have not been seen before in New York. Visit the gallery online to learn more.