PLJ's Todd in the Morning Show Hits Flatiron and Sleepy's with Trivia Quiz, Prizes!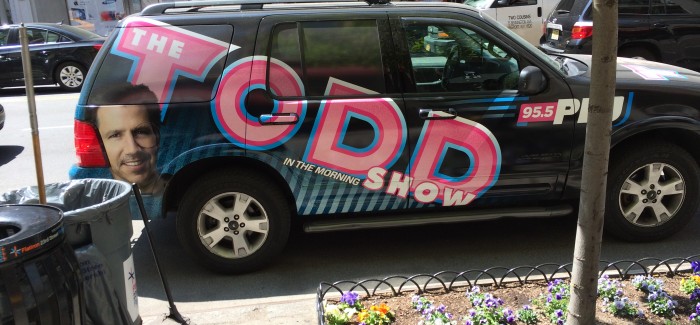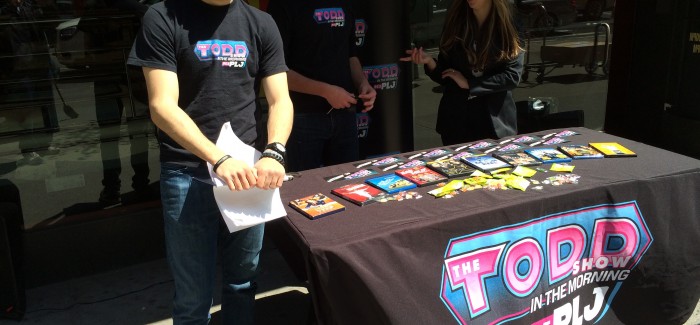 By Tod Shapiro and the Flatiron Hot! News Staff
It's spring and that means it's time for all the TV and radio personalities to take to the streets of the Flatiron District and connect with the fans and well-wishers.  Today, in front of Sleepy's on 23rd Street near 6th Avenue,  a stone's throw from the Flatiron Building and Madison Square Park, some of the Todd in the Morning Show's intrepid staffers (WPLJ is 95.5 on the dial) were manning a table and giving away prizes, in the form of some hot DVD movies and TV shows – provided you could answer some trivia questions on your favorite rock stars, TV shows, and pop artists.  Yours truly was stumped when he couldn't name two out of three judges on the Voice and American Idol … Alas, I could name only J Lo, not realizing Simon is gone!  I did come away with a handy PLJ fridge magnet for my troubles.  Get out and try your luck, in front of Sleepy's – look for the fancy van – you can't miss it. If you can't get there, check out our quick video to see the flavor.