Spring Has Sprung! Visit 3 Great Parks Near the Flatiron District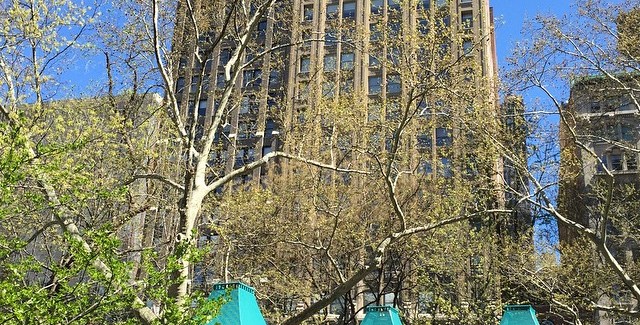 By the Flatiron Hot! News Editorial Staff
The Flatiron District has a whole lot to offer. Among its numerous advantages is close proximity to a number of scenic parks. The long winter is over and spring has sprung. Madison Square Park, Union Square and the High Line all have something unique to offer and are more than worth a visit or 100. There's no better way to enjoy the beautiful weather than taking a walk or popping a squat in these three wonderful parks.
Madison Square Park: Once home to Madison Square Garden, this park thrives during the warm season. Madison Square Park is where Shake Shack feeds thousands of hungry customers every day. Visit the park to grab a burger and a shake, then rest and relax in the grass by the park's incredible fountain. If you're more into shopping, the nearby Flatiron District has numerous cute boutiques and restaurants for you to explore.
Union Square: This bustling square forms a crossroads between Downtown and Midtown. Sit on the steps and enjoy a coffee from any of the nearby coffee shops. Enjoy the street performances that often occur in the park. Play a game of chess with one of the city's best and brightest. See what the parks pooches have to offer at the dog run. Or, simply stretch out on the grass and let the trees sway above you in the wind. For the more adventurous, the East Village – home to some of the hottest brunch spots and dive bars in town – is nearby.
The High Line: Walk to the West Side and check out this elevated park, which has improved real estate and business around the area. Formerly an elevated train line, the High Line is now home to restaurants, performance spaces, exotic plants, and beautiful spaces where you can relax. The one-mile park stretches from Gansevoort Street all the way to 30th Street, and will eventually extend to 34th Street, where the brand new Hudson Yards subway terminal is taking shape.