NYC Seminar Center Offers Summer Discount on 19th-Floor American Room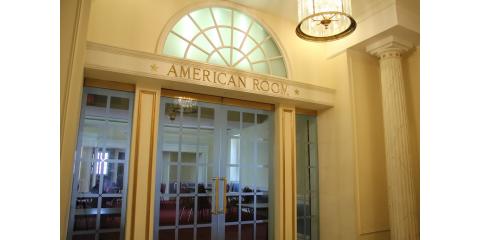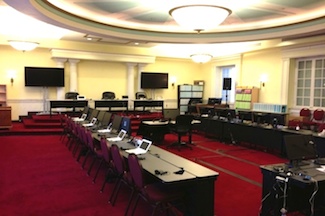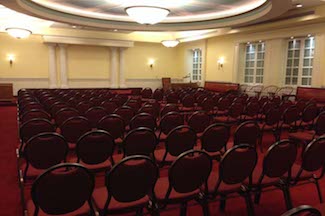 By the Flatiron Hot! News Editorial Staff
One of the benefits of hosting an event in New York City is the sense of atmosphere that only the "greatest city in the world" can provide.
The New York City Seminar and Conference Center (NYCSCC) is located at 71 West 23rd Street, in the heart of the hip-and-happening Flatiron District and a stone's throw away from Chelsea. The historic site's 19th-floor American Room combines Empire-era architecture with stunning window views of the Empire State and Chrysler Buildings for an inspirational sight that can be found only in New York City.
Explore Madison Square Eats, the neighborhood's famous, semi-annual popup market
For a more classic seminar space with natural lighting and great seating, the 19 West, 19 East, and 19 Central rooms are also available for rental. Those hosting an event or conference can choose to rent any room separately, or rent a larger space for a main room with multiple room breakouts.
IF YOU BOOK BEFORE MAY 31ST YOU WILL RECEIVE 20% OFF ROOM FEES AND A/V
As an incentive to book your summer event now, NYCSCC is offering 20% off of room fees and A/V if you lock in your 19th floor dates by May 31st. Your event must run between June 1st and August 31, 2014.
Come by for a site tour. You'll love our new look on all four floors.  Twenty spaces. Over 15,000 square feet.
Learn more about NYCSCC and its location
Find out about NYCSCC's wide variety of catering options
For details on our spaces and to arrange a site tour call us at 1-800-326-5494 or email us at salesteam@nycseminarcenter.com.