Flatiron Partnership Annual Meeting Features Neighborhood Food Panel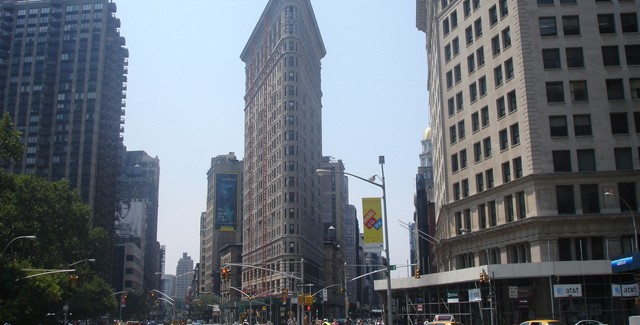 On June 3rd, the Flatiron 23rd Street Partnership hosted its 8th annual meeting at the Grey Group on Fifth Avenue. On the agenda: local elections, awards recognizing extraordinary contributions to the neighborhood and a riveting panel discussion featuring restaurateurs from throughout the Flatiron District discussing the booming dining scene in the neighborhood. The event drew 170 attendees, a mix of residents, professionals and business owners. In her introduction, Jennifer Brown, Executive Director of the Partnership, introduced DiscoverFlatiron.org, the partnership's new website dedicated to showcasing news relevant to the community.
Keats Myer, the Executive Director of the Madison Square Partnership, gave a presentation on Madison Square Park's rich history, from its lofty beginnings, to its degeneration, to its renewal into the park we know and love today. To conclude the event, Manhattan Borough President Gale Brewer delivered a speech praising neighborhood conservancies for their hard work improving their communities. The restauranteurs praised the Flatiron District for its diversity and ample supply of locals and tourists alike. The panel consisted of:
Moderator Greg Morabito, Editor of Eater NY
Marc Glosserman: Founder & CEO of Hill Country Hospitality
Marisa May, Co-Owner of SD26 Restaurant and Wine Bar
Sabato Sagaria, Chief Restaurant Officer of the Union Square Hospitality Group
Dario Wolos, CEO and Founder of Tacombi and rounder of Cafe el Presidente
Attendees had an opportunity to network following the proceedings, all the while enjoying tacos, sangria, watermelon juice and beer, courtesy of the recently-opened Cafe el Presidente.