Austrian Airlines Offers Free Trip for Flatiron Pics and Tweet!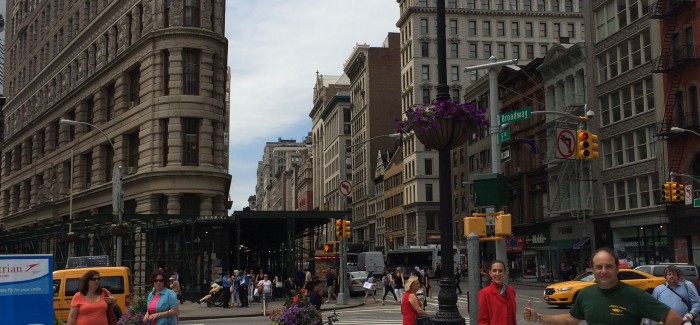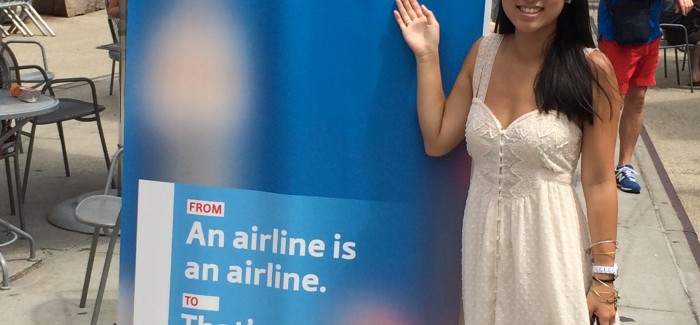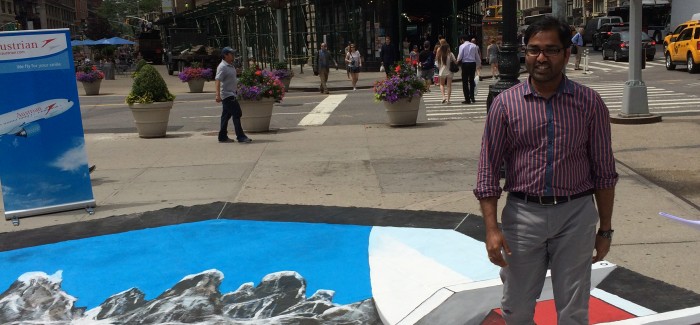 By Tod Shapiro and the Flatiron Hot! News Editorial Staff
One never knows what might pop up on an early morning stroll to work via 23rd Street nigh by the Flatiron Building and the Public Plazas, which are a popular spot for every conceivable type of promotion.  Flatiron Hot! News has seen basketball and tennis courts, barns with walking, talking tomatoes and carrots, and even giant lunch bags, among the many notable visual props that people plop down in front of the iconic building that gives our district its name – but even so, the appearance of the Swiss Alps did cause a double take!  Yes, it was a giant graphic of the snow-covered alps – serving to remind Flatiron residents that Austrian Air was running a promotion. Get a picture of yourself framing the Flatiron Building stepping off an Austrian Air jetliner to be eligible for two tickets to Austria.  Simply tweet the pic with the hashtag "#myaustrianNYC" to be eligible.  For those interested, stop by the Public Plaza North until 6 PM on Tuesday, June 26.  Check out the video below to see what's up if you can't stop by.