Eataly NYC Brings Nutella Bar to the Flatiron District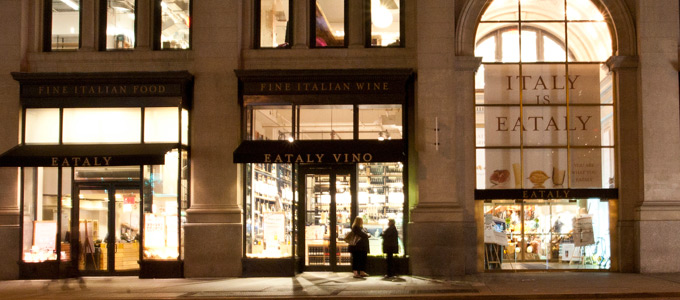 On

July 15, 2014

http://www.flatironhotnews.com
By Tifani Ng, Zoe Liu and Colleen McCartney
Eataly NYC recently turned its stand-alone wine section into a Nutella Bar that serves freshly baked pastries, Lavazza coffee and tea, and house-made rustic bread from 10 AM to 11 PM. The new storefront already has regulars who enjoy its comfortable atmosphere during their lunch breaks, and has even become a Friday night hotspot in the center of the Flatiron district!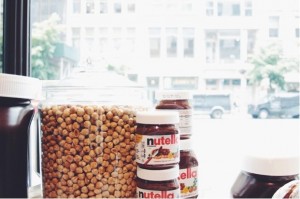 Everyone we spoke with shared excitement about the bar's unique approach to serving its customers. "Everything is fresh, that's what Eataly is all about. Everything is baked daily." Customers can watch their crepes being made from scratch with a side of summer berries or pick up a loaf of fresh bread and a jar of Nutella to enjoy at home. The bread is located next to a wall of "family items" that the staff selects for display to give meals at home an authentic Eataly taste, and across from that is a floor-to-ceiling display of Nutella jars that runs the length of an entire wall.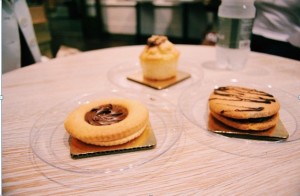 While it's impossible to get tired of Nutella, the bar's manager, Will Rosario, did admit that he had to limit his intake to breakfast pastries. Luckily, the bar's menu is well-suited to such a diet, and the Brioche con Nutella seems to be the favorite of both staff and customers. A brioche is a "sweet, buttery croissant." The menu lists the pastries by their Italian names with English descriptions underneath, and each item is displayed at the counter to help customers make their choice.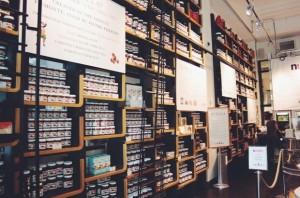 Another employee, Christina, informed us that Eataly's partnership with Nutella has deep roots tracing back to the founders of each company, who came from the same town in Italy. This authentic connection fits well with Eataly's grassroots approach to business. Will and Christina explained that Eataly relies on word of mouth advertising and community involvement for its success, and the company used the same strategies to promote the Nutella Bar. If you missed our post covering the Nutella Bar's grand opening event that took place outside of the Flatiron Building, you can find it here!