Flatiron BID Announces Flatiron Plaza Holiday Design Competition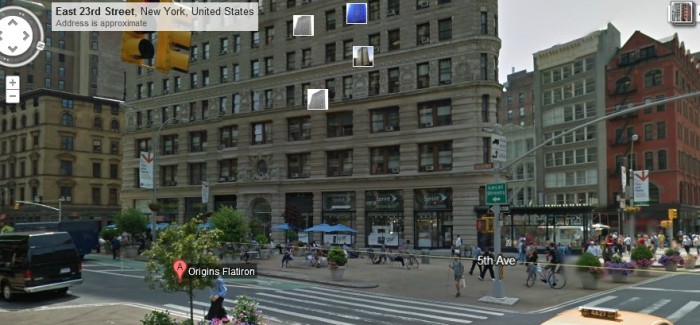 On July 14, in partnership with the Van Alen Institute, the Flatiron 23rd Street Partnership announced the Flatiron Plaza Holiday Design Competition. A varied selection of acclaimed Flatiron District designers and architects will submit their designs for objects that capture the spirit of the neighborhood. Come November, the winning design will be displayed at the North Public Plaza, located at the intersection of Broadway, 5th Avenue and 23rd Street.
The contest is part of the Flatiron Partnership's 23 Days of Flatiron Cheer, a program dedicated to providing holiday festivities throughout the month of December with the help of participating businesses, vendors, musicians and artists throughout the Flatiron District. The winning installation will take the place of the pop-up holiday card that has graced the same intersection in previous years. A jury of experts will decide the winner, to be announced in early September.
The architecture firms and artists enrolled in the competition include: