Madison Square Park Shake Shack to Close for 5 Months of Renovation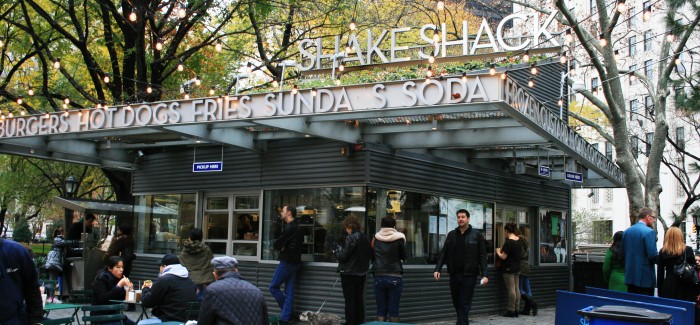 NO SHAKE SHACK FOR FIVE MONTHS! This is the horrifying reality Flatiron District residents and fast food lovers everywhere must face, as the popular purveyor of shakes, burgers and fries closes its flagship location in Madison Square Park for renovations. DNAinfo reports that the signature shack will gain a four- foot expansion in width, as well as a downstairs area and a new kitchen. The renovations will most likely occur in the winter. If you're dying for a Shake Shack fix, you can check out one of its other locations throughout the city. You can even go see a Mets game and take advantage of the Shake Shack at Citi Field.
For those looking to stay in the neighborhood, we recommend Schnipper's Quality Kitchen, located right nearby at 23rd Street and Madison Avenue to fill the void. Its burgers and shakes are on par with those of Shake Shack and you can also choose from an expansive menu of other options.