Ed Rush's HIIT (+) Program Packs a Punch for Flatiron Fitness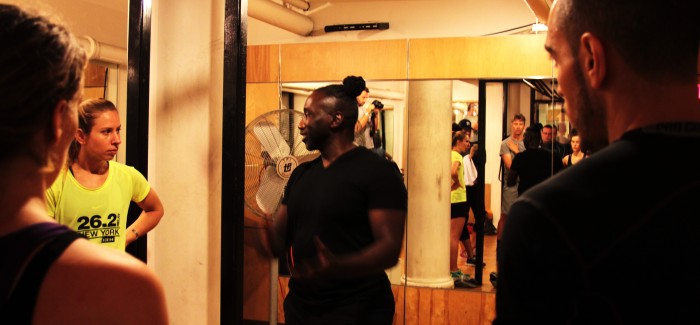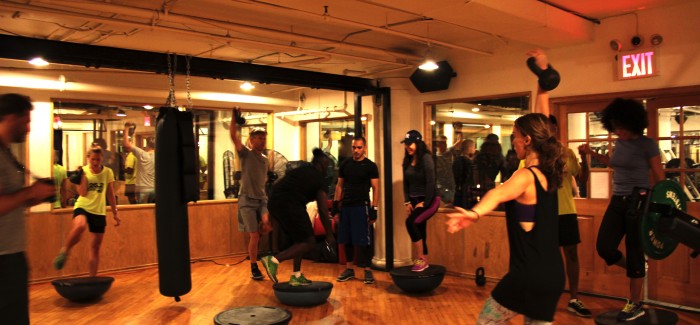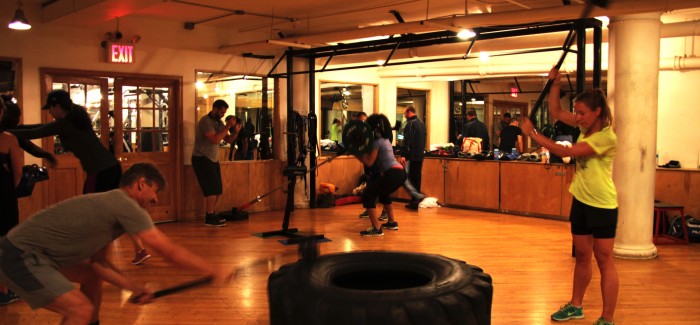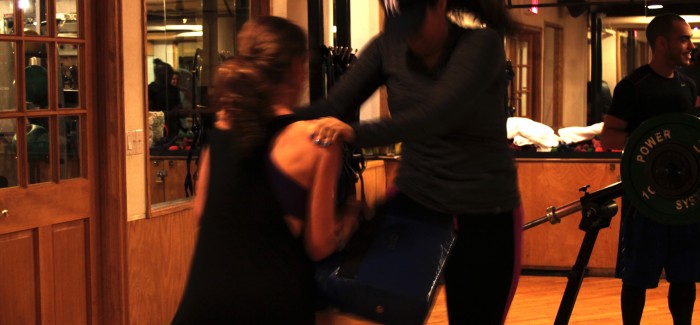 On

August 5, 2014

http://www.flatironhotnews.com
By Colleen McCartney
Multitasking is the key to success for most urbanites, especially when it comes to scheduling time for fitness. Ed Rush's training sessions at INFighting Shape make carving that extra time out of the day exciting and efficient. Students can head to 22 W 19th Street in the Flatiron District for a HIIT (+) Fusion Fitness Program class designed and instructed by Ed Rush, vent the frustrations of a busy schedule during the workout with sledgehammers and boxing gloves, then grab a quick bite to eat upstairs at the Complete Body Juice Bar on their way out. Besides this full-convenience packaging, Rush's HIIT (+) workouts are just plain fun!
Rush specially designed his HIIT (+) Fusion Fitness Program to bring his fitness philosophies into practice, and the results speak for themselves. His assistant coaches enjoy having students guess his age (I won't spoil the surprise!) and watching the gawking reactions that follow. Rush's effectiveness as a trainer stems in part from the belief that workouts produce the best results when the mind is as present and focused as the body. "I want people to forget they're working out because they're so focused on learning a technique."
HIIT stands for High Intensity Interval Training, and Rush adds the (+) to emphasize his program's highly customizable nature. His specialized version of HIIT Training, the Fusion Fitness Program, brings uniquely effective exercises together from disciplines like boxing, martial arts, and CrossFit, then incorporates state-of-the art equipment and attentive coaching. Workouts entail feats of strength (swinging a sledgehammer at a monster truck tire!), feats of balance (Muay Thai knee lifts on a Bosu Ball), and feats of agility (boxing sequences that build foundations for sparring). If all this sounds a bit Herculean, it should! Rush explains, "the idea is to deliver a hell of a workout every time, and over time you're building a skill too."
Rush's attentiveness as a coach makes a lasting impact on students in his larger classes as well as his individual and small-group training sessions. He keeps an alert eye on students during their sessions to track their progress and identify opportunities for improvement. The most striking part of his approach, to assistant coaches and general students alike, is that he imparts a sense of confidence to his students when pushing them to the edge of their comfort zones. His watchful eye can tell when someone is ready for the challenge.
For a full description of Rush's HIIT (+) Fusion Fitness Program and information on his complimentary introductory sessions and Buddy System discounts, check out his website at www.infightingshape.com!