Flatiron Hot! Foodie: 3 Restaurants to Check Out in Chelsea and the Flatiron District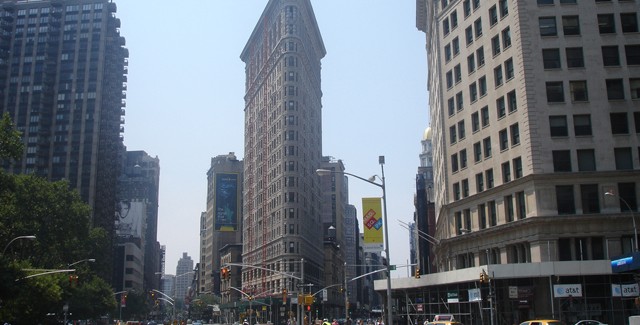 Chelsea and the Flatiron District are so packed with fantastic dining options that it can be overwhelming to pick somewhere to eat. As always, Flatiron Hot! News is here to help. Try out any one of these fine restaurants and we promise you won't be disappointed!
Co.: Pronounced "Company," Co. is the go-to place in Chelsea for a top-quality pizza experience. Their famous no-knead pizza dough will pay dividends for your taste buds when you bite into that chewy crust. The Shiitake Pie is a can't-miss order that features caramelized onion-walnut puree to go along with the flavorful mushrooms.
The Breslin Bar and Dining Room: Located inside Ace Hotel New York, this boisterous gastropub is a definitive place to be in Chelsea, and it's easy to understand why. A lively setting and solid drink menu featuring their signature dark Aberdeen Ale, and hearty portions of shamelessly fatty and delicious food. Be advised that you may need to wait an hour if you're looking to sit down for the evening.
Hill Country: As you might expect of a Texas-style barbeque house, the meat takes center stage in all its mouthwatering varieties: sausage, brisket, beef shoulder, beef ribs, pork ribs, and more. With two dozen tequilas and bourbons stocked on the shelves, and with Austin bands shining upon their New York stage, nowhere is Texas more alive in all its gluttonous glory than at Hill Country in Chelsea.