Visa Everywhere Promotion Asks Flatiron District: Where Do You Want to Be?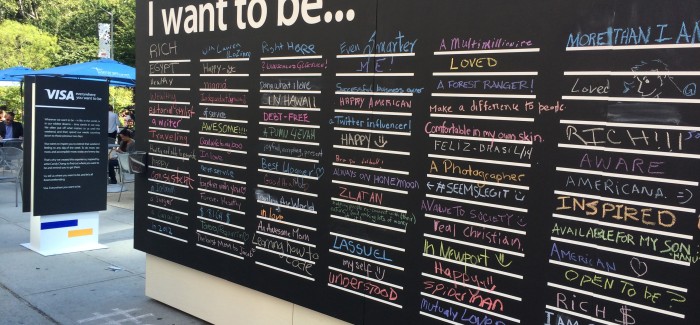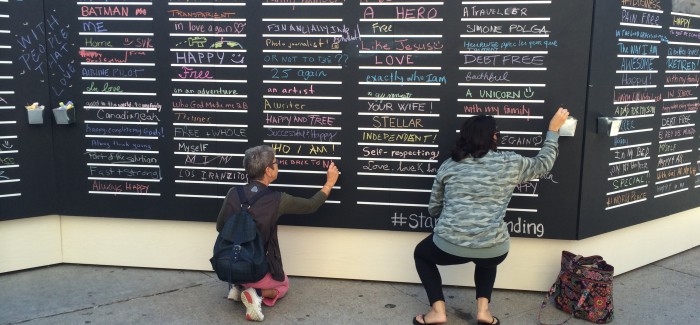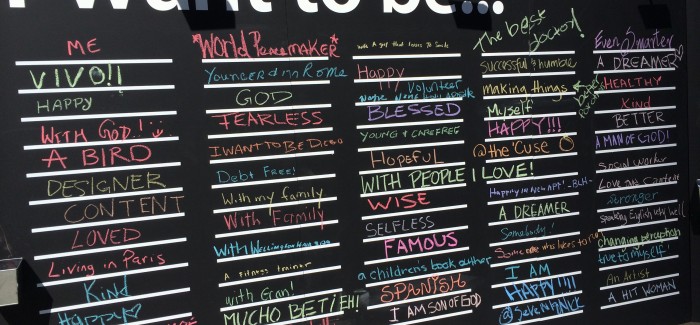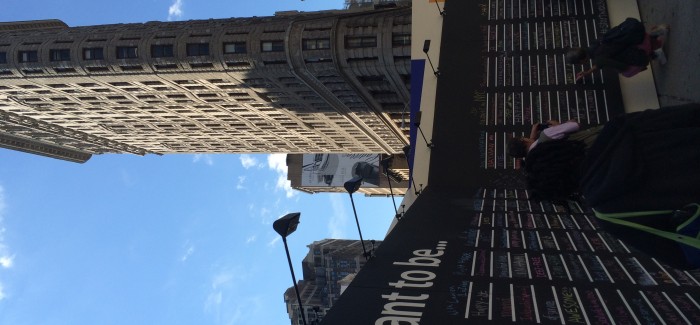 By Tod Shapiro and the Flatiron Hot! News Editorial Staff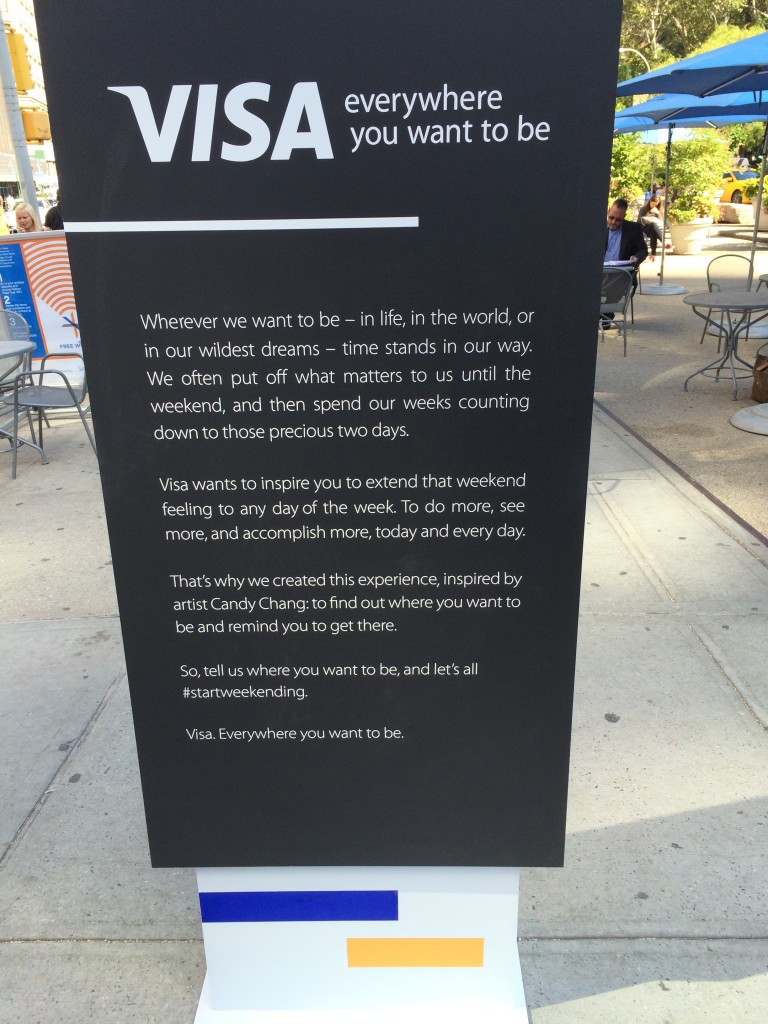 The latest promotion for Flatiron dwellers to ponder and participate in comes to us, in the North Public Plaza, courtesy of Visa and their "everywhere you want to be" promotion.  (hashtag #startweekending)  If you think you've seen it all, then consider this – a giant blackboard, with colored chalk, stands ready in the shadow of the Flatiron Building for all comers to put in their wish list of what they'd like to do and where they would like to be at this very second, as if every day was Saturday and Sunday.  Visa would like us to be prepared to whip out our credit cards to fulfill our fantasies!  Could it be gay Paree; or London, or Bali, or the Caribbean, or perhaps our own High Line Park?  Come see the answers.  By 8 PM, the Board was filled to overflowing with everybody's wish list of things to do and places to go.  For those who may have missed this "can you top this" promotion in the Public Plaza, check out some of the pix below.