Flatiron District Greets New Lego Store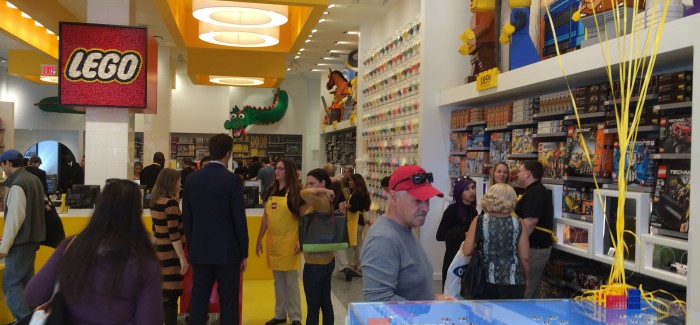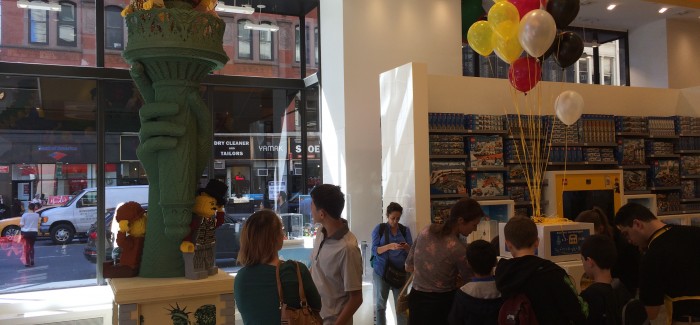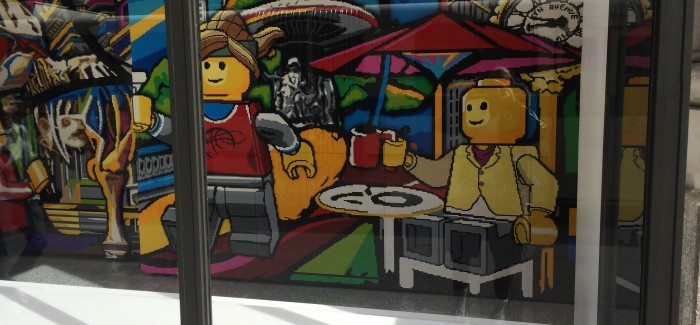 By Eric Shapiro and the Flatiron Hot! Editorial Staff
Attention colored block enthusiasts in New York City and beyond: a new Lego store has arrived in the Flatiron District. From now on, 200 Fifth Avenue, previously home to the Italian buffet mega-eatery Eataly, will have a a little less tomato sauce and a lot more delighted kids. The store is open Monday – Saturday from 10:00 AM – 8:00 PM and Sunday from 11:00 AM – 6:00 PM.
Progress has been steady and fun to watch, as Flatiron's own Lego store took shape before the eyes of eager children, to say nothing of the adults who still remember their own Lego creations fondly. A giant size Statue of Liberty torch was lofted into place and the display windows featured some Lego versions of beloved characters including Mario, Batman, and Superman.
From October 10-14, the Lego store will host a free grand opening event. Attendees will be invited to assist Lego Master Builders in the construction of a 20-foot tall Lego model of the Statue of Liberty. All participants will receive a Certificate of Achievement for their efforts. A plethora of Lego sets, 3D mosaics and life size models will also be on display. Grand opening festivities will take place on the following dates.
Friday, October 10: 4pm-6pm
Saturday, October 11: 11am-6pm
Sunday, October 12: 11am-6pm
Monday, October 13: 11am-6pm
Star Wars fans take note: the Lego Store will hold two Lego club meetings in October. For all you Lego neophytes, club meetings take place prior to store opening on select Saturdays each month and feature Lego activities revolving around a specific theme. On the Saturdays of October 18th and October 25th, the theme is Star Wars! What better way to get pumped up for debut of the Star Wars Rebels TV show?
In the meantime, check out our short video of the new store: