41st Annual Village Halloween Parade Will Haunt the Flatiron District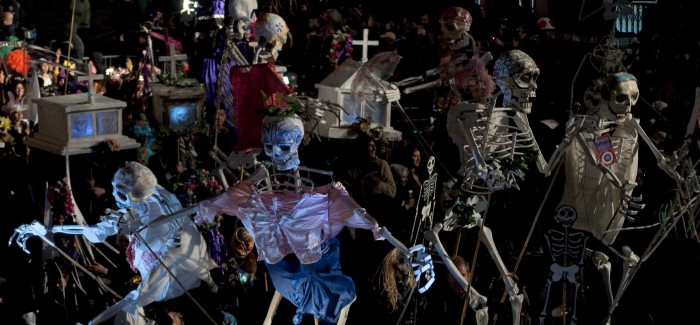 On Friday, October 31st, the 41st Annual Halloween Parade will run from 7:00 to 10:00 p.m., coming up 6th Avenue from Spring Street to 16th Street. As the parade travels northward up near the Flatiron District, expect to see ghosts, goblins and ghouls galore, as the parade route is only meant for those in costume. This is your best chance to show off your costume creativity and Halloween spirit, and perhaps to even end up on TV, as the parade will be covered by television channels NY1 and PIX.
Be part of the festivities and prepare to get your spooky on! If you don't want to hop onto the parade route with the crowds at Spring Street, and aren't big on costumes, spectators are always welcome along 6th Avenue to cheer on the walking dead.