Pergola "Fall Fling" Showcases Fine Food, Fun Venue as Part of "Good Neighbor" Policy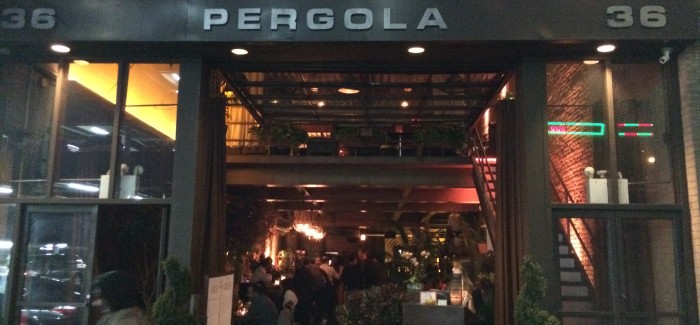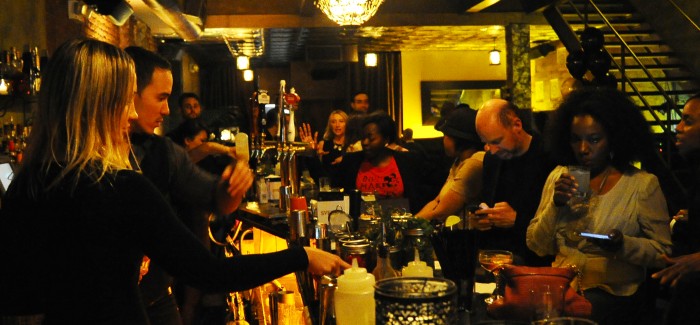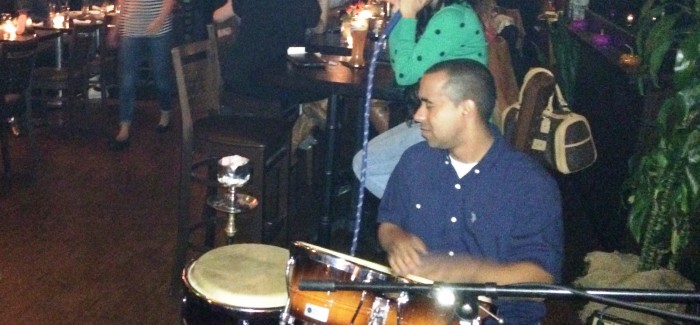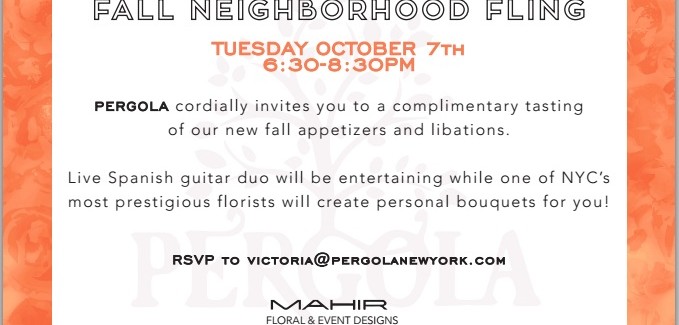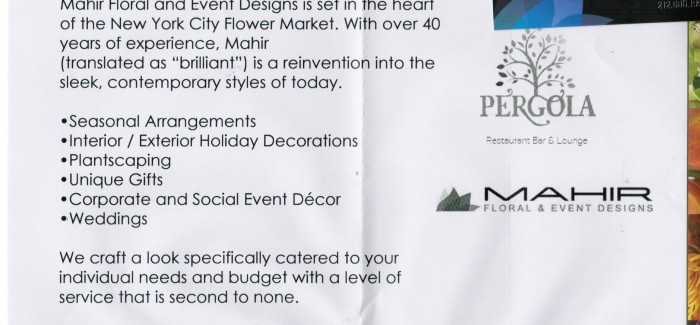 By Tod Shapiro and the Flatiron Hot! News Editorial Staff
Pergola Restaurant Bar & Lounge, a popular Flatiron District eatery, held its "Fall Neighborhood Fling" on Tuesday night, and by all accounts it was well attended, and a successful implementation of their good neighbor policy for Flatiron and Chelsea denizens. Flatiron Hot! News editorial staff was invited to check out some great Mediterranean-themed mixed drinks, wine and popular appetizers and finger food, all on the house for those attending the event. Hors d'oeuvres included pizza, macaroni bechamel, lamb sliders and more.  Pergola's impressive establishment, which features a multi-level dining room and a fully stocked bar, displayed some terrific floral arrangements by Mahir Floral and Event Designs that served to brighten up the occasion, and there was some excellent live music (including a Spanish guitarist accompanied by an energetic drummer) to enliven the proceedings, as well.
For those of you who may not know, the very impressive Pergola venue is a former multi-level flower store-showroom that has been repurposed as a cutting edge and trendy Flatiron-district restaurant.  It still includes, as one might expect, wonderful floral arrangements in keeping with its history.  The restaurant provides a Mediterranean ambiance and aura, including a menu that incorporates many dishes in that tradition.
Hats off to Pergola's PR and marketing maven, Victoria Tkacheva, and the whole Pergola staff for a wonderful event.  It's definitely worth a look-see by all Flatiron and Chelsea residents, as it's not just your usual trendy Flatiron-Chelsea bistro — it's something special!  Of course, Flatiron Hot! News sponsor NYC Seminar and Conference Center's patrons can get the benefit of a special discount by presenting an exclusive on-line promotional flyer upon arrival, available at NYCSCC's Facebook and websites, or at this special Flatiron Hot! News private link – click here!  Bravo, Pergola!  Check our quick Flatiron Hot! video clip to get a taste of the evening's proceedings.