NAMI Rallies NYC Bands for #IWillListen Campaign Against Mental Illness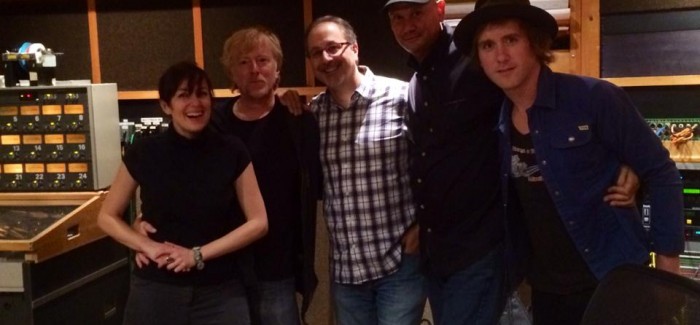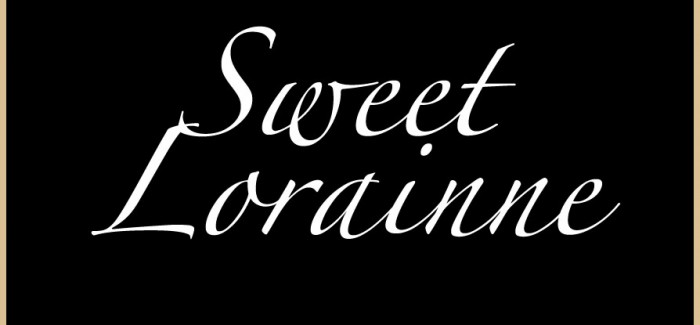 It is estimated that one in four Americans suffer from mental illness in a given year; many struggle with it for their entire lives. Yet, even as we learn more and more a about the devastating cost of psychiatric disorders, a stigma often prevents frank discussion about mental illness, a subject all too often seen as a "private matter" or even dismissed as a form of personal weakness. The National Alliance on Mental Illness of New York City (NAMI NYC Metro) is dedicated to shattering the stigma attached to mental illness through an ambitious grassroots campaign. With a rallying cry (not to mention hashtag) of #IWillListen, NAMI NYC Metro has rallied organizations, communities, campuses and corporations nationwide to participate in a unified effort to fight the stigma and guide those struggling with mental illness to get the help they need. Essential  to this campaign is encouraging those who may not suffer from mental illness themselves to make it clear to those who do suffer that they're not alone. Listening can save lives.
The organization's latest effort in their ongoing #IWillListen campaign is an LP featuring five tracks, all recorded at Avatar Studios, by New York City artists Controller, Sweet Lorainne, Boola, Jenna, and Romans. Each band was photographed by renowned rock photographer Danny Clinch. The digital album is now available for streaming. All five bands will play a concert on October 20th from 6:30 – 8:30 PM at the Mercury Lounge. The album is available for free streaming on iTunes and Spotify.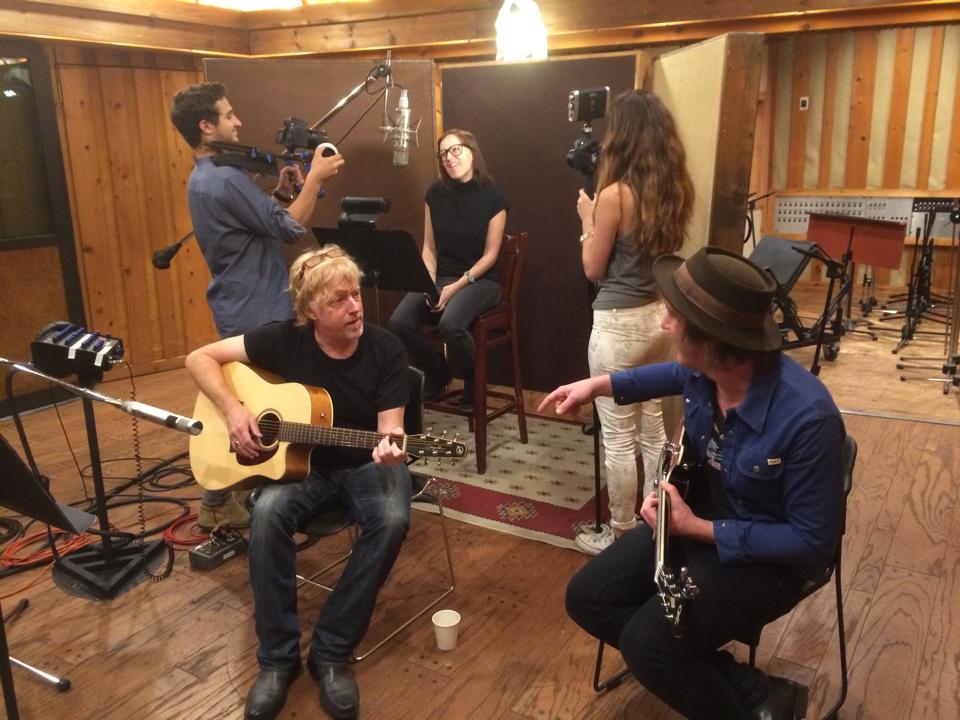 Flatiron Hot! News had a chance to chat with one of these bands, Sweet Lorainne. Based in Williamsburg, Brooklyn, the band consists of co-songwriters John McCurry (guitar, bass, vocals), Sarah Schmidt (piano, vocals), as well as Matt Hogan (guitar) and Vinny Alfieri (guitar). The band was thrilled to be a part of the #IWillListen campaign, considering it a worthy cause. Schmidt, who witnessed many of her fellow students suffering from mental illness when she was in college, articulated the goal of the campaign:
"It's so important just to listen to someone because that can make the biggest difference. If you feel like you're all alone, you can just spiral downward. All it could take is a smile; listening is extremely important. Maybe a friend can be like I'm aware of a campaign, if you talk to them and it seems like they need help, refer them to the website or google #IWilllListen and all this great stuff comes up."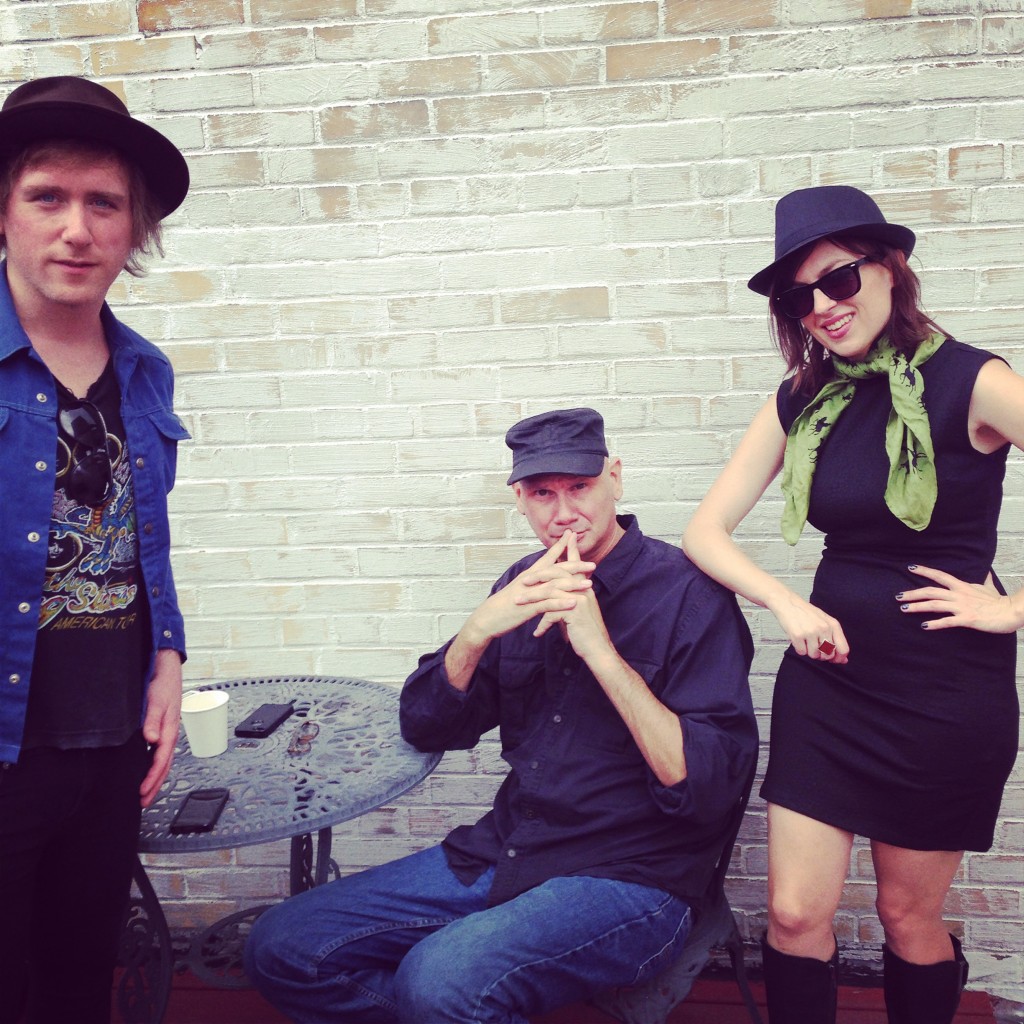 Sweet Lorainne contributed the track "It's Alright" to the I Will Listen album. originally from an EP they released years ago. They felt that the song, while not specifically about mental illness, fit the theme of the campaign.The track is melancholy, yet hopeful in a way that feels completely authentic. The instrumentation is spare, consisting mostly of guitar and vocals, anchored by a gentle rhythm. McCurry explains the evolution of the track:
"It seemed like it had to be kept simple. We could have added stuff, but we kept stripping it back. The vocal is very dry and in your face. It's been remixed for this project, though, so it sounds a little more hi-fi  than when we did it for our EP and our gigs."
Schmidt, who writes the lyrics for Sweet Lorainne's songs, named female singer-songwriters Sarah McLaughlin, Tori Amos and Laura Marling as influences.
"Lyrically, I was trying to be very honest. Saying it's alright; it's not BSing anyone, it's not like, 'You're gonna get through this, champ!' when someone's having a hard time. Sometimes you don't want to be coached or pep-talked; you just want a listener. So I think the song fit very well with the campaign. Writing 'It's Alright,' I wanted it to address reality and take you out of a storm. I try to do positive things but I'm open to all human emotions in writing."
Fighting mental illness resonates with McCurry and Schmidt (the rest of the band was not available for interviews). McCurry has recorded and written with an impressive array of artists including Cyndi Lauper, Billy Joel, David Bowie, John Waite, Joss Stone, and Katy Perry. Spending so much time in the frenetic world of popular music, he has witnessed first-hand the perils of a lifestyle so often glorified by fans and the media. The constant pressures of touring, McCurry explains, are fertile ground for substance abuse and other forms of mental illness.
"When I toured, it was like a crazy movie. You could take a healthy person and if they stuck with it for nine months on the road they'd come back depressed. Touring is difficult; it's a great life but it's not reality. It's a crazy fantasy world. Drugs and drinking take a toll on anyone. With that on the road thing, that's why it goes so hand-in-hand."
McCurry acknowledges with no small amount of relief (his daughter tours with a rock band) that these days, touring is "cleaned up." Despite its association with mood disorders and substance abuse, rock music can also convey a positive message of hope and understanding to those suffering from mental illness and those who care about them. At its core, #IWillListen is about channeling the power of music to shatter the stigma attached to mental illness and convey to those who suffer from it that they are not alone and things will, indeed, be alright.