Conference Hall Renovations at 71 W. 23rd Street Now Complete: Sneak Preview!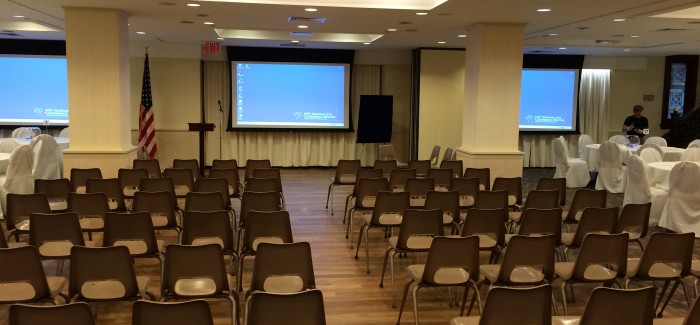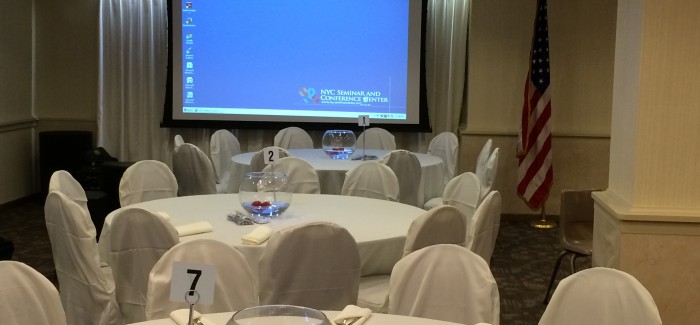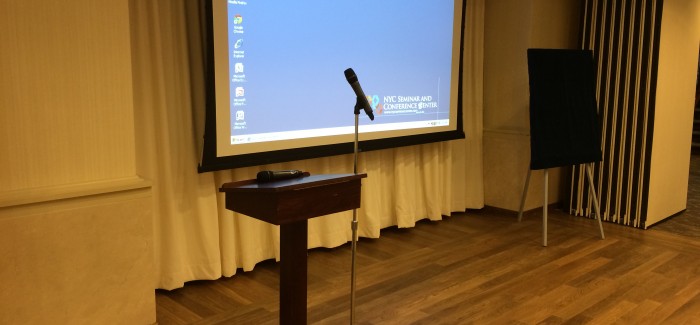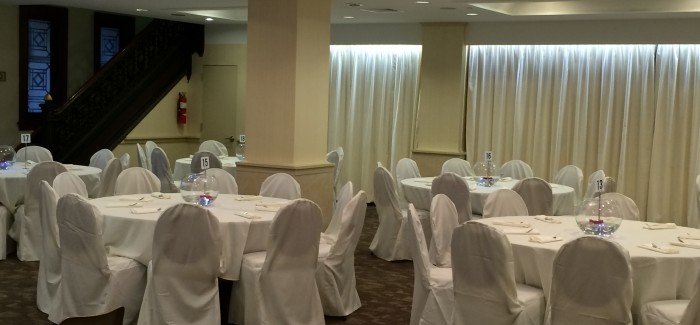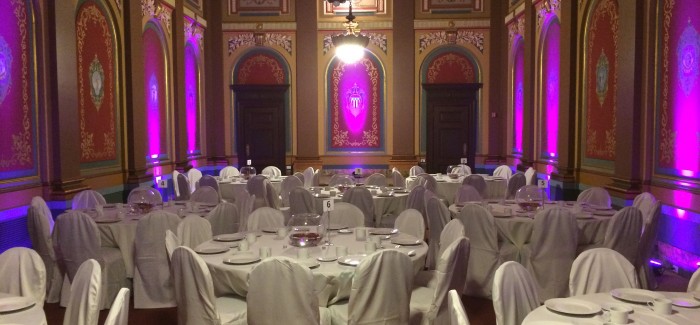 By Tod Shapiro and the Flatiron Hot! News Editorial Staff
Flatiron Hot! News got a sneak preview of the brand new remodeling of some of the conference and meeting rooms at 71 West 23rd Street, home of Flatiron Hot! News' Sponsor, the New York City Seminar and Conference Center, and many other Flatiron-area businesses.  The work has been ongoing since early July and the efforts have yielded some striking results, which is good news for any area businesses that are looking for more reasonably priced options for business, tech, or other kinds of meetings in the Flatiron District.  The 2nd-floor Banquet Hall (capacity: 380) has been given a complete makeover, starting with the addition of new wall and ceiling treatments and a hardwood dance floor, as well as substantially upgraded power, broadband internet access, AV and audio facilities, easily accessible floor-recessed wired internet and power access, as well as three new state-of-the-art ceiling-mounted HD projectors with retractable screens.  
There are two newly renovated kitchen areas with updated equipment that make serving catering and food easier than ever, and an important new tech room that brings together in one place all the new audio, video, and Internet systems for easy event management by tech professionals. The Banquet Hall, long used by NYC Seminar Center as part of its value technology conference offerings along with its 14,000 square feet of flexible meeting rooms, looks to be on target for business shortly. Flatiron Hot! News also hears that work is under way on renovation of several of the exceptional meeting halls elsewhere at 71 W. 23rd Street – we got a quick peek at the 10th-floor meeting room as well.  Many of these rooms are used by the New York Freemasons for their weekly meetings.  For those who want to get a preview of the remodeled space, see the video clip below: