Theater Abounds in and Around the Flatiron District; Here's What to See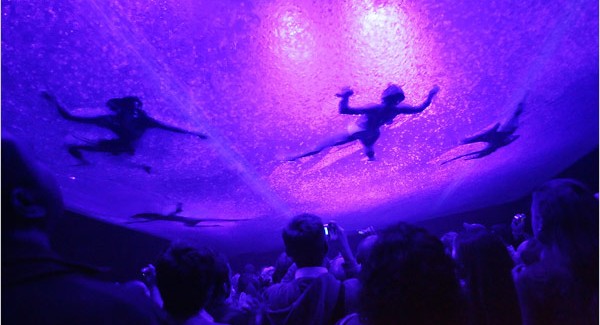 It's that time of year again. The weather's getting colder as fall progresses and finding fun things to do indoors is becoming more and more of a priority. Fortunately, the Flatiron District, Union Square and Chelsea are home to a number of top notch theaters offering a diverse array of productions to suit all tastes and price ranges. Read on for some of our recommendations.
One of the hottest theatrical experiences to come to Manhattan is "Fuerza Bruta," a dynamic show with stimulating music and mind-blowing visual effects that envelope the audience in 360 degrees of wonder. It's a show that is as much about the imagery and music as it is about the experience and sensual overload.
The Union Square Theatre is always full of cultural events and theatrical surprises. Their most recent performance is "Lennon: Through A Glass Onion," a celebration of one of history's most praised and famous musical creators. The show features an award-winning cast and an array of John Lennon's greatest hits, including favorites with Paul McCartney like "Strawberry Fields Forever," "Revolution," and "Lucy in the Sky With Diamonds."
One charming theater that is brimming with intimacy and theatrical talent is the 13th Street Repertory, which sits between 5th Avenue and Avenue of the Americas on 13th Street. Despite their small interior, the 13th Street Repertory hosts some of the finest Off-Broadway shows in Manhattan. Consider attending a viewing of "The Accidental Pervert" while it's still playing for a limited time.
Whether you're a theater lover or just looking for something fun, the area abounds with options. New productions and revivals, musicals and dramas, you never have to worry about a shortage of choices in the cultural epicenter of New York City and, indeed, the world. Flatiron Hot! News will be on hand to usher you in one of many right directions.