New Look for Grand Central and Vanderbilt Ave? CBs 5 & 6 Hold Hearings on Vanderbilt Corridor Proposals at NYPL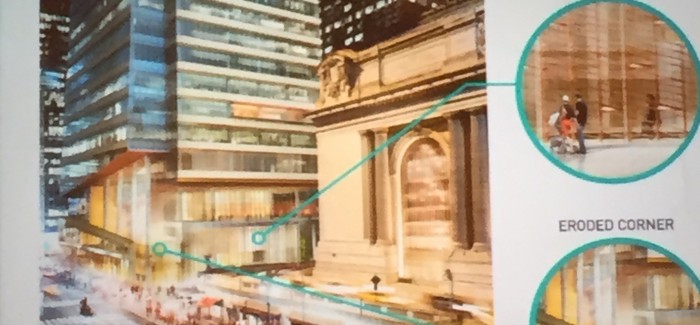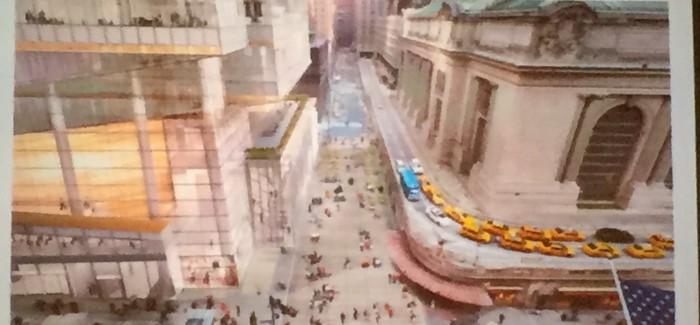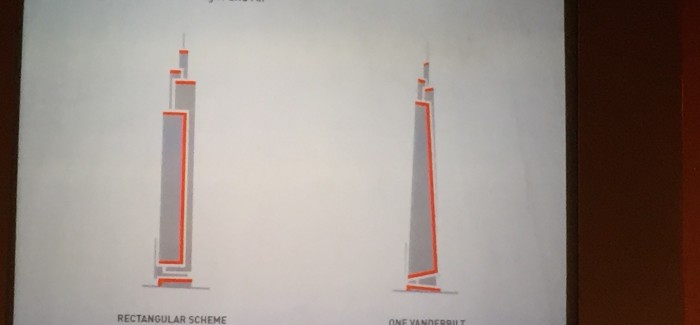 By Eric Shapiro and the Flatiron Hot! News Editorial Staff
The Flatiron District and Chelsea abound with commuters and visitors who make their way to our friendly environs by way of Grand Central Station.  So, it was with great interest – and hope – that Flatiron Hot! News staffers attended an open Public Hearing at the New York Public Library Stephen A. Schwartzman Building to hear about a proposed series of zoning changes put forth by the City Department of Planning, and the creation of a special "Vanderbilt Corridor" district along Madison and Vanderbilt Avenues between 42nd and 47th Streets, including blocks adjacent to Grand Central Terminal, that would hopefully jump-start development in that always-crowded area and link it to much-needed transit and public space infrastructure improvements.
The City Charter requires an opportunity for public comment and debate, as well as vetting for any such projects, so Community Boards 5 and 6, along with the Tri-Board Task Force as part of their mandate, scheduled what proved to be a very spirited meeting at the fitting forum of the New York Public Library this past Monday night, November 17.  An assortment of stakeholders, including heavy hitters from the real estate, legal and construction worlds, as well as a bevy of area elected and government officials, good government and city planning groups, plus interested members of the general public, were all there to weigh in on the proposed changes.
Headlining the evening was a proposal for a new office tower – "One Vanderbilt" – complete with pictures, diagrams, and even an animated traffic and pedestrian flow model, along with associated mass transit and infrastructure improvements to the Grand Central area by one of the city's leading real estate developers and landlords, the firm of S.L. Green.  The visuals presented showed a revamped Vanderbilt Avenue turned into a pedestrian mall, with the new building's approaches and walkways opening up the landmark Grand Central Terminal with views and sight-lines very much lacking right now.  The prospective plan would be contingent on the approval of the new district and zoning changes. S.L. Green has apparently developed its plan with the opinions of relevant city departments and local politicians in mind, as the evening's events and discussion would show a modicum of support for the proposed Vanderbilt District and zoning changes. Of course, this being New York City, there was opinion to the contrary by other interested parties, most notably the operators of the nearby Grand Central Terminal – Midtown Tracking Ventures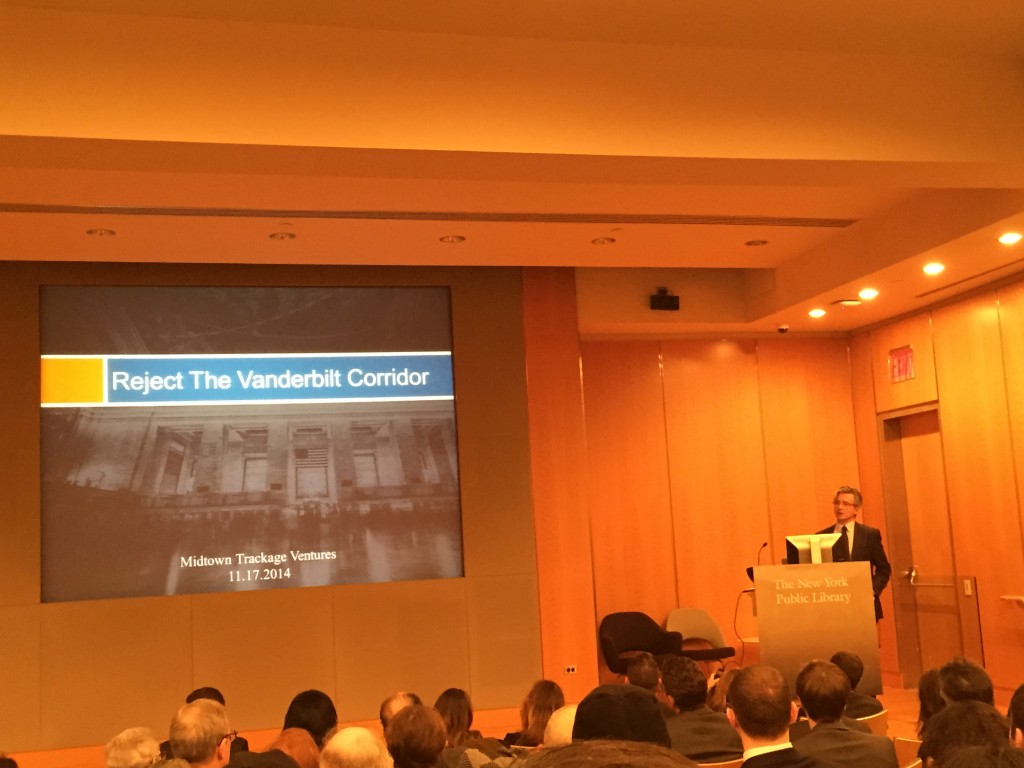 .
Attendees included reps from the the Department of City Planning, City Council member Dan Garodnick, Manhattan BP Gale Brewer, and well-established groups such as the Municipal Arts Society, various construction and trade unions, and reps for many of the local property owners (and their high-powered lawyers) whose properties would be greatly affected, either for good or for ill, by the proposed changes. The assembled Community Boards 5 and 6, who will be asked to give an advisory vote on the plans, were there to assess the pros and cons and in theory represent the public interest in this web of competing interests.
The evening's discussion made clear that the Grand Central district was falling behind in updating its stock of buildings so as to stay competitive in the highly competitive global marketplace for companies and their need for high-tech, energy efficient, easily accessible space for growing business needs. All also agreed that Grand Central was becoming a gridlock nightmare for commuters, with the crush of Metro North passengers, subway riders, and pedestrians being crammed into ever more crowded spaces, both in arriving at Grand Central, and then exiting to their destinations elsewhere in the city. City and MTA officials all acknowledged the need to alter both the interior and exterior spaces in the Grand Central area to allow for greater capacity, and more open space – the question is not whether to do this, but how to stimulate the improvements, and pay for it. That's where the debate began to get heated – this being New York, there were some very vocal, and very powerful and rich, interests at loggerheads.
The proposed special district would, in theory, alter the existing zoning rules with regard to building height and size in a way that would lead to greater incentives for property owners and developers to improve their properties, or develop new ones.  In return for the greater size in their holdings via transfer of air rights from Grand Central and other adjacent landmark spaces, the city would require substantial commitments from those developers who benefit to make major improvements to Grand Central area public spaces and transit.  Grand Central Station, which serves as a nexus for Metro North, the NYC subways, and the projected East-Side Transfer from the Long Island Railroad, as well as the prospective 2nd Avenue subway, is badly in need of major capital improvements.  It would appear that the existing zoning laws and mix of incentives, along with a sluggish economy,  have thus far failed to engender the desired change in the Grand Central area.
Flatiron Hot! News put together a quick YouTube video of the evening's proceedings and highlights – check out the exciting renderings of the new One Vanderbilt Tower and Grand Central pedestrian thoroughfare, as well as a summary of the pros and cons of the debate at the Public Meeting below.