Flatiron BID Hosts Holiday Food Drive With Food Bank of New York City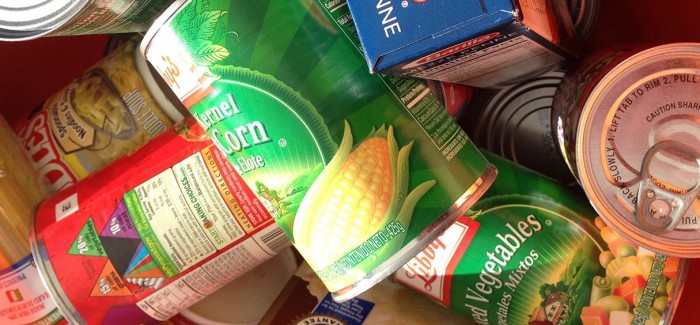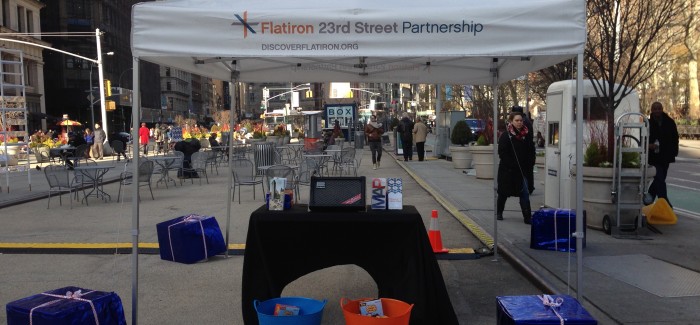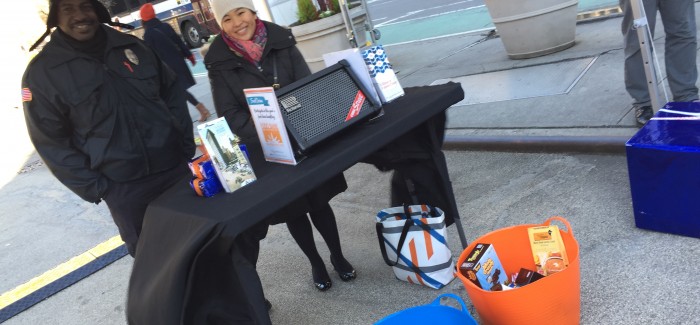 By Eric Shapiro and the Flatiron Hot! News Editorial Staff
For the third year in a row, the Flatiron/23rd Street Business Investment District (or Flatiron Partnership) has organized a food drive as a part of its 23 Days of Flatiron Cheer holiday program. It is located at Flatiron North Public Plaza at 23rd Street, at Broadway and Fifth Avenues and runs every Monday through Saturday, noon to 4:00 PM, until December 23rd. Donations will go to the The Food Bank For New York City, the city's largest hunger relief organization. Suggested items include:
"Canned fruits and vegetables, tomato sauce, vegetable soups, dried fruits, 100% fruit juices, canned or dry beans, peanut butter, nuts, canned meat, fish and stews, rice, pasta, cold and hot cereal, whole grain crackers, couscous, canned pasta, dry milk packets, shelf stable milk, soy, almond milk, spices, coffee and tea, nutrition beverages, and personal hygiene items."
The holidays aren't a happy time for everyone. As we shop in warm department stores blaring cheerful Christmas music, too many Americans and New Yorkers cannot afford to eat, much less buy gifts for their loved ones. Homelessness and hunger are especially pronounced following cuts to the Supplemental Nutrition Assistance Program (SNAP), more commonly referred to as food stamps, for the unemployed. According to the Food Bank, this resulted in 56 million fewer meals in New York City, which is more than most food banks nationwide provide in a year. Therefore, it is more important than ever that we donate to help feed those who cannot feed themselves, whether at the Flatiron Partnership's food drive, by donating to the Food Bank of New York City's virtual food drive or through any number of similar programs and organizations.
Jennifer Brown, Executive Director of the Flatiron/23rd Street BID, asks that all New Yorkers give what they can: "In this season of giving, it is important to consider how you can change a life. So many New Yorkers live below the poverty line, and each and every day confront challenges that prevent them from putting food on the table. The Flatiron Partnership is proud to again work with the Food Bank For New York City, which assists nearly one in five New Yorkers."   For a quick peek at the progress of efforts, see our Flatiron Hot! News Video Clip below!
In a particularly philanthropic mood? Read about and donate to a 14-year-old girl's Taylor Swift-themed viral campaign to help fund Parkinson's research.