Wyndham Garden Chelsea Hotel Treats Clients to Superb Peruvian Cuisine at Raymi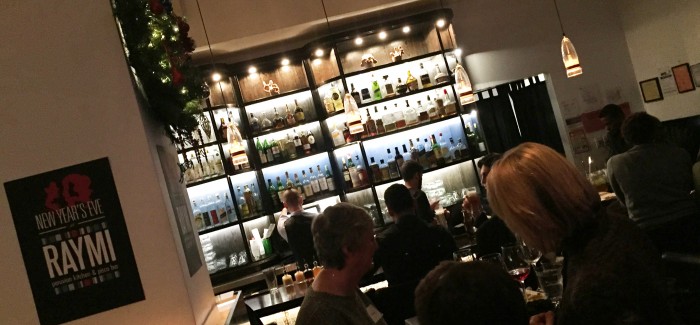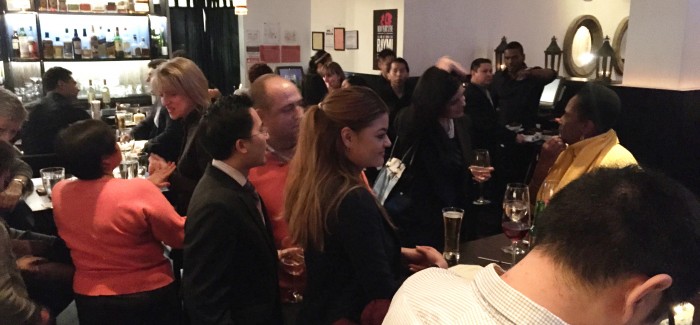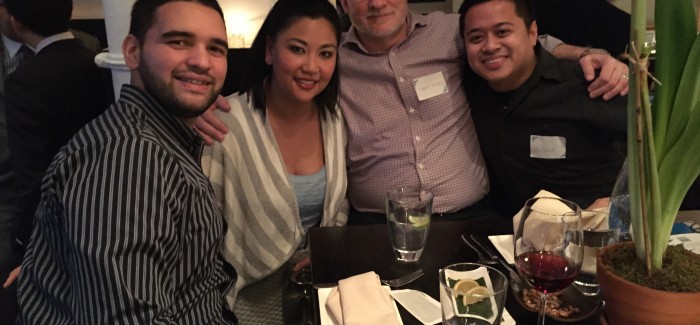 By Tod Shapiro and the Flatiron Hot! News Editorial Staff
The Wyndham Garden Hotel (Manhattan-Chelsea West), located at 37 West 24th Street, not far from 6th Avenue, is a vital resource for business and leisure travelers, or anyone who needs a place to work or play in the Flatiron-Chelsea environs.  Flatiron Hot! News sponsor NYC Seminar Center often sends its event attendees to the Wyndham Garden to enjoy some top-notch business-class accommodations right across the street from the Center's 71 W. 23rd Street flagship location.
You can't beat the central location right in the middle of the bustling district we call Flatiron, less that a block away from Madison Square Park and its popular landmarks, and with half a dozen great restaurants literally on the same block – just walk left or right out the door.
And what could be a better locale for the Wyndham Garden's annual Holiday Party than Flatiron-Chelsea's own Raymi restaurant (Located at 43 West 24th Street between 5th and 6th), which features unsurpassed gourmet cuisine with a Peruvian-themed menu.  Valerie Cruz, the Wyndham's long-time wizard of marketing and promotion, invited the many area businesses that use the Wyndham, or refer their clients there (as does NYCSCC), to a happy get-together to celebrate the holiday spirit!   On the menu were some absolutely authentic corn empanadas, truly terrific beef skewers, as well as an out-of-this-world chaufa completo (like jambalaya) that made us feel that we were right in Lima, Peru, and not the Flatiron District! Click here to take a quick peak at their menu.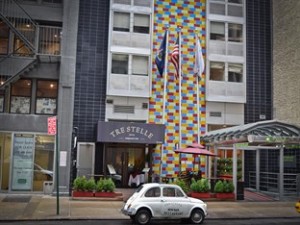 Valerie and her colleagues at the the Wyndham had a chance to catch up with NYCSCC event management staff and confer about trends in the business, and tips to make the most of joint business opportunities.   NYCSCC made sure to remind the Wyndham staff of its great new "Book Now!" feature, where those who need a meeting room on the drop of a dime can book and pay via their smart phones or tablets on as little as two hours' notice. Wyndham guests have the option of the Flatiron's marvelous selection of top eateries–including Raymi–right outside their doors.  Thank you to Valerie and the the rest of the staff, for a fun evening!  Here's a quick video clip of the proceedings, and a sense of the ambience of the marvelous Raymi.