Make Your Business Meetings More Engaging With These Tips From NYC Seminar and Conference Center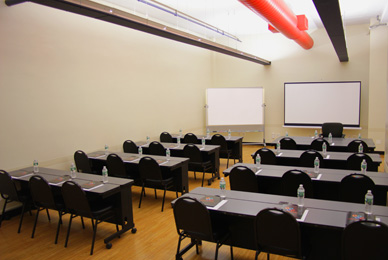 Contributed by Local Vox/Nearsay for the Flatiron Hot! News December 2014
Corporate seminars typically cover many important topics, so it's important to pay close attention. However, the long hours and copious information can also be quite draining for attendees. When you're giving a presentation or hosting a seminar, you want to keep your audience engaged throughout, but sometimes that's easier said than done.
Providing event space and conference room rentals, NYC Seminar and Conference Center will not only accommodate your next corporate seminar, but will even provide some tips for livening it up.
Take a look at the following tips for ensuring an engaging business meeting:
Mix it Up. While PowerPoint presentations and lectures are effective methods of communication, they can result in boredom rather quickly. Try turning a lecture into a discussion, shortening the presentation time, changing the seating format, and increasing participation in order to keep attendees engaged.
Incorporate Social Media. Whether you use sites like Facebook and Twitter or your own private network, encourage your employees to share thoughts, photos, and comments on the various presentations and meetings they will experience throughout the day.
Prizes. Everyone loves going home with a fun prize. Try to incorporate games and contests into your meetings, such as multiple choice questions about a certain product, a panel about company history, or even an exciting raffle. This will keep your employees looking forward to every aspect of the seminar.
Make sure your employees are not only well informed at your next corporate seminar, but also engaged by thinking outside of the box. For more information on conference room rentals and private event rooms, visit NYC Seminar and Conference Center online or call (646) 336-4409.