Valentine's Day in NYC's Flatiron District: Three Romantic Restaurants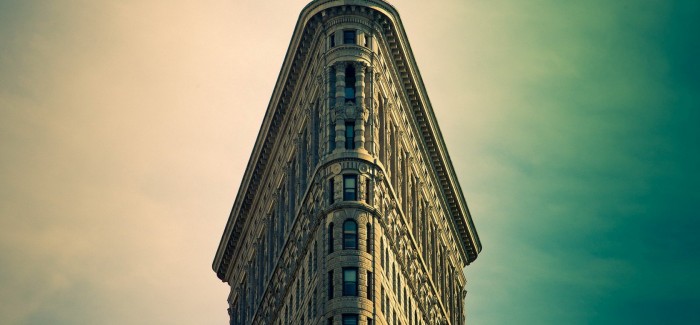 The Flatiron District is the perfect place to spend your Valentine's Day in New York City. Since nothing fans the flames of love like a delicious meal, you're probably wondering where to eat. But with so many fine restaurants to choose from, how do you decide? You follow our advice, of course! 230 Fifth, Eataly and Raymi all offer a unique atmosphere and special Valentine's Day deals.
This list only touches the tip of the Valentine's Day dining iceberg, so stay tuned for more suggestions. Or, take a look at the Flatiron Partnership's list. If you're looking for more general advice, check out Time Out New York's useful Valentine's Day ideas.
There's no greater Valentine's Day gift than the perfect restaurant choice and rest assured: you can't go wrong with these three options.
Address: 230 5th Avenue
Phone Number: (212) 725-4300
230 Fifth Valentine's Day Brunch and Dinner
There are few things more romantic than a stunning view of Manhattan. 230 Fifth offers just that with its indoor lounges and especially its elegant rooftop garden. 230 Fifth triples as a bar, club and restaurant, accomplishing all three with aplomb. Enjoy prepaid Valentine's Day dinner packages that include starters, assorted platters and desserts. Choose from Perrier Jouet Grand Brut for $180, Dom Perignon at $425 and more. Already have plans for the evening? Come for brunch. Parents can even bring their kids (because nothing fosters a romantic atmosphere like rambunctious children). Pay $29 for adults and $15 for the young'uns.
Check out all our coverage of 230 Fifth
Address: 200 5th Avenue, New York, NY 10010
212 937-8910
Make Valentine's Day reservations
Unless you have an irrational hatred of Italian food (and honestly, who does?) or terrible lactose intolerance, it's hard to go wrong with Eataly. If it has cheese and tomato sauce, you can probably find it there. Hell, there's plenty to choose from that doesn't have either (you know, all that other great Italian food that the lactose intolerant can enjoy). Make reservations at classy Eataly restaurants Manzo, Il Pesce, and La Verdure and enjoy quality Italian dishes prepared especially for Valentine's Day. If you're looking for something more relaxed, Eeataly offers an endless number of fast casual options spread over multiple floors.
Raymi NYC Peruvian Kitchen and Pisco Bar
Address: 43 West 24th Street, New York, NY 10010
Phone Number: (212) 929-1200
What does a Peruvian Valentine's Day look like? Finding an answer to this tantalizing question alone is enough of a reason to lead your lover to Raymi. Well, maybe not quite. But the quality cuisine–like steak? try steak prepared the Peruvian way–and interesting cocktails (have you tried a pisco sour? You'll be head over heels) certainly is. You'll fall in love with the ceviche. Pay $65 for a four-course meal (a la carte won't be available for this most special of days). Add $25 for sparkling wine.
Read our Raymi restaurant review and find out what's to love.
Stay tuned for more Valentine's Day recommendations in the coming days.