Free Kanye West Concert Next to Madison Square Park Requires Big Setup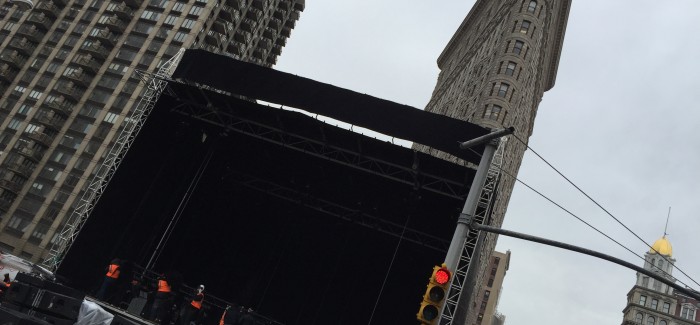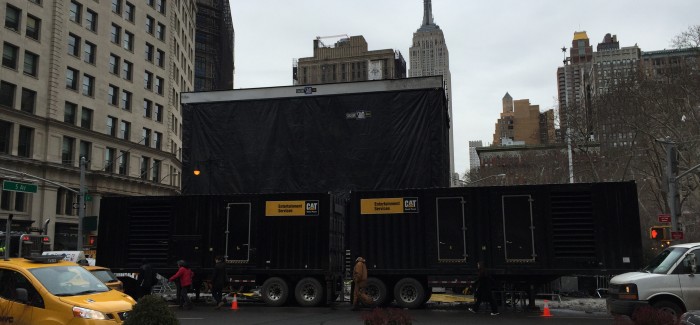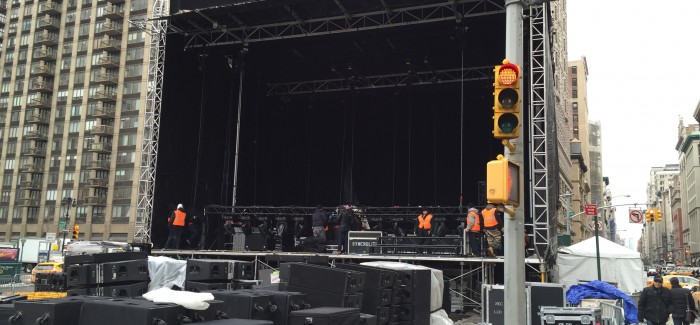 Kanye West and Kevin Durant are coming to New York City's Flatiron District for a free concert, the Jay Z-sponsored 1st Annual Rock City Classic, ahead of NBA All-Star Weekend. The neighborhood has no choice but to sit up and take notice. Flatiron residents and area businesses to the site of a huge sound stage taking shape in the Flatiron public plazas near the Flatiron Building and Madison Square Park. As workers began their extensive 3-day setup for the epic one hour event, to take place on February 12th from 8:00 PM – 9:00 PM, the media and local representatives began to weigh in on the suitability of the venue. The event will be a huge one, with up to 12,000 free tickets available to win in a number of contests.
Community Board 5 has already weighed in on the issue, coming out against the whole process by which the Neighborhood had no chance to have input on the event, which was rubber-stamped by the DOT's SAPO department without much community input.  Lo and behold, adding his voice to that of Manhattan BP Gale Brewer, our own Council Member Corey Johnson came out in favor of new procedures to allow our neighborhood to prevent such events in the future without a chance to have a say, sending a missive to Mayor Da Blasio's office expressing his concern about the size and scale of the event. Check out Flatiron Hot! News photos and video that shows the transformation of our public plazas into a theater for the ages.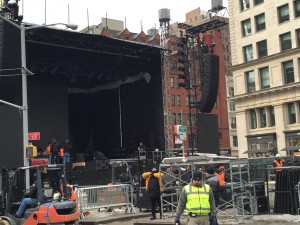 Update! The big setup continues! The light towers are in place, and the planters have all been moved – check out our latest pix from the Public Plazas!