Madison Square Park Art Installation: "Gazing Globes" by Paula Hayes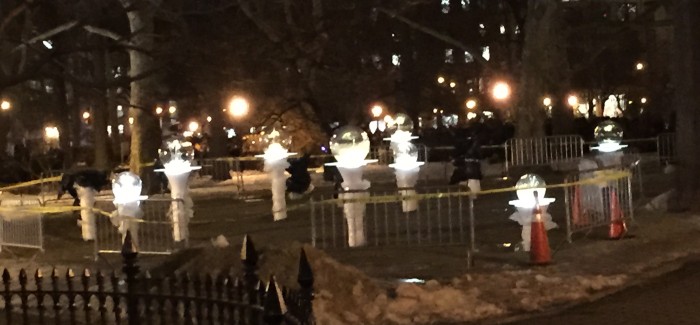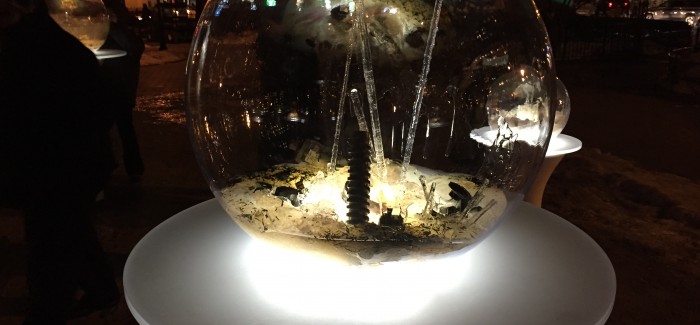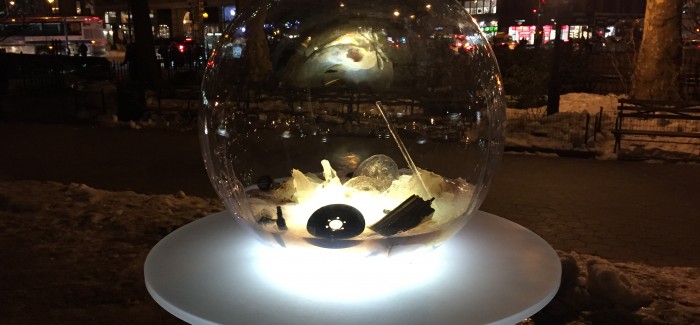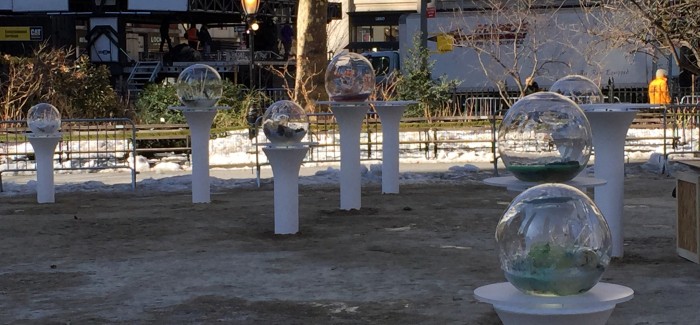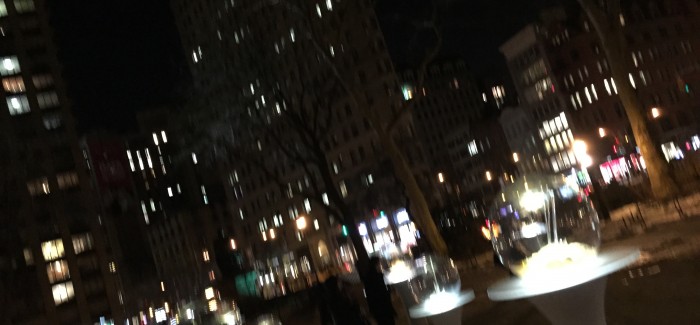 Madison Square Park's latest public art installation, "Gazing Globes" by visual artist Paula Hayes, is nearing completion. The Madison Square Park Conservancy reports that the Paula Hayes sculpture installation will consist of 18 different globes, each containing its own unique internal tableau. They will light up the southwest corner of the park from February 19th through April 19th. Hayes reportedly created her found art vision by incorporating various recycled 20th-century industrial and tech castoffs and detritus – old radio parts, pieces of crushed CD's, vacuum tubes, and other industrial materials – so as to create her 21st-century talismans. Stop by the park to observe the progress. I counted at least 10 globes done and in place as of Friday morning. Thanks to the Madison Square Conservancy for securing more great Madison Square Park art. See below for a quick video clip of the progress to date.
UPDATE! New Footage shows the exhibit in all its glory during the evening – if you can't make it in person, be sure to review our video clip!
Reporting By Tod Shapiro and the Flatiron Hot! News editorial staff