Flatiron BID to Host Free NYC Small Business Event at Baruch College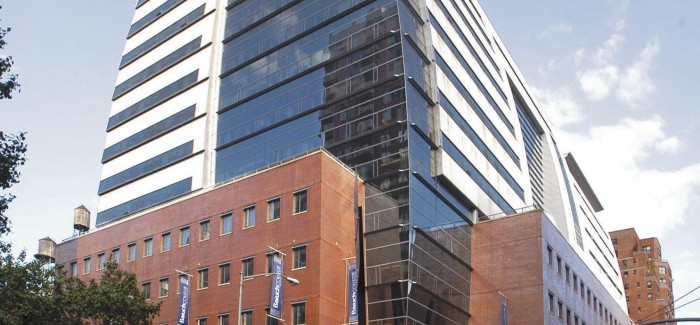 NYC Small Business Services Commissioner Maria Torres-Springer will deliver the keynote address at a free small business assistance forum hosted by the Flatiron 23rd Street Partnership Business Improvement District (Flatiron BID) and Baruch College on March 25th from 8:00 to 10:00 AM. The event, a business assistance forum titled, "Stay A Step Ahead/What you Need to Grow," is open to New York City business owners, Flatiron District community members and New Yorkers, in general. It will be held at the William and Anita Newman Conference Center at 151 East 25th Street in Baruch College's famed "vertical campus" building. Commissioner Torres-Springer will deliver a keynote speech after a networking breakfast. Attendees will then split off into four business workshops provided by NYC Business Solutions and General Assembly.
Business

Growth Leadership: We Know What. Now How?
10 Internet User Statistics Every

Small

Business

Should Know About;
Alternative Funding Options: Crowdfunding and Peer-to-Peer Lending Platforms
Public Speaking and the 3 C's: Confidence, Creativity, & Comedy
More on NYC Small Business Services Commissioner Torres-Springer
Courtesy of NYC.gov: "Maria Torres-Springer has a demonstrated record of expanding small business opportunities, with a history of building relationships with community, government and private businesses to support economic development projects throughout New York City.
Torres-Springer's experience collaborating with local communities began when she worked at the Local Initiatives Support Corporation (LISC), a nonprofit focusing on bringing together community organizations and stakeholders with private and public resources to help revitalize neighborhoods based on locally defined priorities.
More recently, Torres-Springer served as the Executive Vice President and Chief of Staff at the New York City Economic Development Corporation, where she oversaw the development and implementation of more than 100 initiatives designed to support innovation and entrepreneurship across all industries.
From directing the revitalization of a 27-acre district and its surrounding area in Coney Island and creating an amusement and entertainment district, to helping lead the Applied Sciences NYC initiative, spurring new applied science and engineering campuses across New York City, Torres-Springer has continually proven her commitment to creating a dynamic city economy that works for all New Yorkers. Torres-Springer has also served at the Office of the Deputy Mayor for Economic Development & Rebuilding as a Senior Policy Advisor and as the Chief Operating Officer of Friends of the Highline.
Torres-Springer received a B.A. in Ethics, Politics and Economics from Yale University and a Masters in Public Policy from Harvard University's Kennedy School of Government.  She lives in Brooklyn with her husband and two daughters."
Quick Aside: Digital NYC's Five Borough Tour Headed to the Flatiron District
The business assistance forum is only one of numerous resources the Flatiron District has to offer small businesses. Next month, the Digital.NYC Five Borough Tour will stop by for a discussion on how to thrive in NYC's booming tech and start-up world. Learn more here.
Some Words from the Flatiron BID and Baruch College
Baruch College is excited to be hosting the business assistance forum. "One of our priorities at Baruch College is to nurture small businesses in New York City," said Christina Latouf, Vice President for Communications at Baruch College. "We are proud to be able to provide free expertise in small business development to the community as a way to further economic vitality."
Jennifer Brown, Executive Director of Flatiron BID, expressed similar enthusiasm for this small business event, one of many the Flatiron BID has organized: The BID's Business Assistance Forums are terrific platforms for local small business owners to network and learn about the latest tools and tactics that will help them achieve their goals. We are grateful to Commissioner Maria Torres-Springer, Baruch College, General Assembly and NYC Business Solutions for providing their support and expertise."